Mutahi Kagwe: My priority is quality services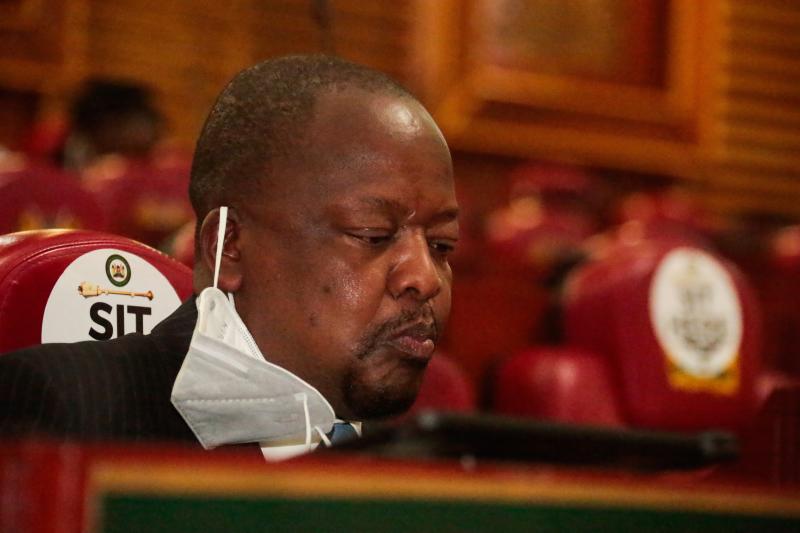 Besieged Health Cabinet Secretary Mutahi Kagwe now says his chief business at Afya House is to ensure Kenyans get affordable and quality healthcare.
In an interview with KTN, Kagwe said he long admitted that his own office is rotten, and hopes investigators will do their job to nail those culpable.
He said he has a lot of work cut out for him, and which demands that he allow the experts in investigations to do their bit as far as graft is concerned. "It is one thing to eliminate corruption and another to get the system moving efficiently, so it is not enough to fight corruption alone, my job is not to fight corruption, my job is to provide healthcare. I am not here to fight corruption," he said in the interview.
Kagwe has been accused of over-concentrating on coronavirus pandemic at the expense of other health needs, including Jubilee flagship project, Universal Health Care (UHC).
"We will have to do several things to achieve that healthcare some of them being eliminate corruption, institutional changes, we may even have to change personnel but we must remain focused that the end is to provide healthcare," he said.
He said besides the ongoing probe on Kenya Medical Supplies Agency (Kemsa) spending, he was fighting corruption at the ministry at audit, finance and also mental levels.
In the interview, Kagwe complained of three sets of people with regard to Kemsa probe; the genuine Kenyans disappointed to hear he could be dabbling in graft, the persons determined to preserve their interests in Kemsa and the politicos keen on milking political capital off it.
"It is farfetched to think that I have been here six months and I already know where to steal? Seriously? Why would I invite investigative agencies to come and unearth me?" he posed.
In the interview, Kagwe describes the journey between March and now as "both challenging and satisfying". He says he had to deal with a novel virus while at the same time learning the ropes in the ministry and battling political battles at the same time.
"It has been satisfying because I am steadily putting structure and stay focused on doing my job which is to deliver health to Kenyans," he said. In spite of it all, Kagwe said he is determined to deliver affordable and quality healthcare as promised in UHC vision. "By December the biometric system will have been rolled out. We hope that by 2022 we will have universal healthcare completely done," he said.