Senate committee orders for arrest of Governor Iria for failing to honour summons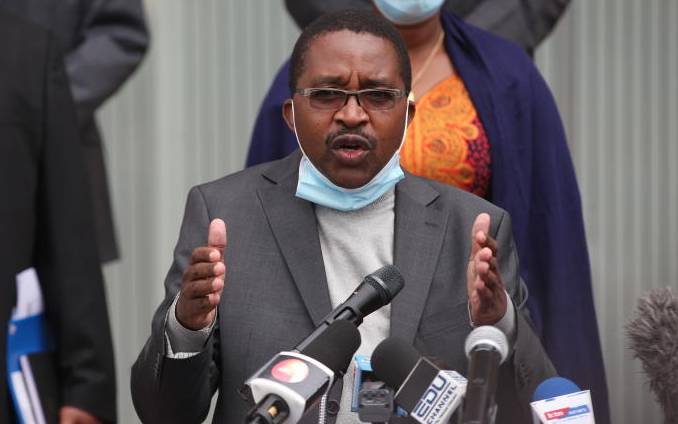 Senate County Public Accounts & Investments Committee (CPAIC) has written to the Inspector General of Police Hilary Mutyambai to arrest and present before it Murang'a Governor Mwangi wa Iria for snubbing summons.
According to the letter by Senator Sam Ongeri, who is the CPAIC chair, Wa Iria snubbed committee summons thrice, with the latest incident being on August 28, 2020.
The governor was summoned by the Senate to appear before the committee to explain queries raised by the Auditor General on the financial operations for three financial years-2015/2016, 2016/2017 and 2017/2018.
"The Governor failed to honour the invitation of the committee. Consequently, pursuant to Article 125 of the Constitution and section 18 of the Parliamentary Powers and Privileges Act, 2017, the Committee proceeded to issue summons to the governor to appear in person on Friday, August 28, 2020, to respond to the issues raised by the Auditor General," notes Ongeri in the letter sent to the IG.
According to the senator, his committee resolved to exercise its powers bestowed on it by the Constitution to order for the arrest of the governor. The senate has also fined the governor for failing to appear before it.
"Where a summoned witness does not appear or appears but fails to satisfy the relevant House pf Parliament or committee, the relevant House of Parliament or committee may order the arrest of a person who fails to honour a summons," he noted.
Prof Ongeri then ended the letter requesting the IG to expedite the arrest of the Murang'a County boss so that he can be presented at the Senate by September 10, 2020, to answer the queries.
"The Committee, therefore, requests that you proceed to cause the arrest and production of Mwangi Wa Iria, the Governor of Murang'a County, before County Public Accounts & Investments Committee on Thursday, September 10, 2020, at the Senate Extended Chamber, Main Parliament Buildings at 10.00 am," requested Senator Ongeri.
But the governor told Ongeri-led committee in a letter that he failed to honour summons due to the lack of vital documents to respond to the queries. He said the county offices were being fumigated and most senior county staff members keeping the documents were in the vulnerable category.