Manduku seeks review of cash bail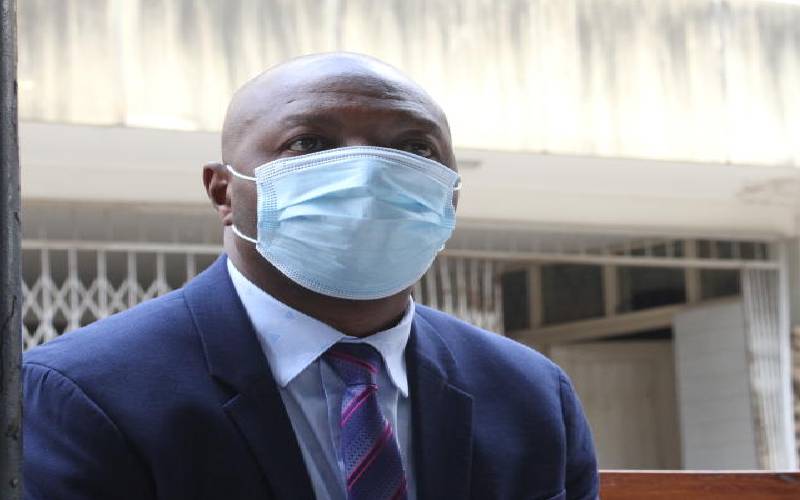 Former Kenya Ports Authority boss Daniel Manduku has pleaded with the court to lower his cash bail of Sh12 million.
Manduku (pictured) filed for a review of the bail through Lawyer Nelson Havi, arguing that he is not able to raise the high amount and has been languishing in remand since Friday last week when he was charged with abuse of office which resulted to loss of over Sh2 billion from the State agency.
"The cash bail of Sh12 million is excessive bearing in mind his personal circumstances, the depressed economic environment arising from the coronavirus pandemic and the fact that he is jobless, having resigned as KPA boss in March," said Havi.
According to Havi, the former KPA boss has only managed to raise Sh3 million through family and friends donations, and that he has a respiratory problem which is likely to worsen if he continues being in remand.
Havi argued that none of the charges against Manduku suggests that he benefited from proceeds of crime and that his only alleged crime was failing to comply with procurement regulations, which should not attract the high bail amounts.
"It is not a matter in which he is a beneficiary of alleged corrupt practices that can lead to a conclusion that he has in his possession part of the money to justify the high bail amount," said Havi. He added that Manduku's is not a flight risk to warrant the high amount which is tantamount to denying him bail.
Manduku was charged last Friday alongside Juma Fadhili, a works officer at KPA with four counts of conspiracy to commit an offence of corruption and abuse of office. The charges stated that the two conspired to commit an offence of corruption by approving procurement of concrete barriers worth Sh1,429,730,721 without an approved budget between March and August 2019.