Justice delayed, justice denied: The anguish of unresolved murders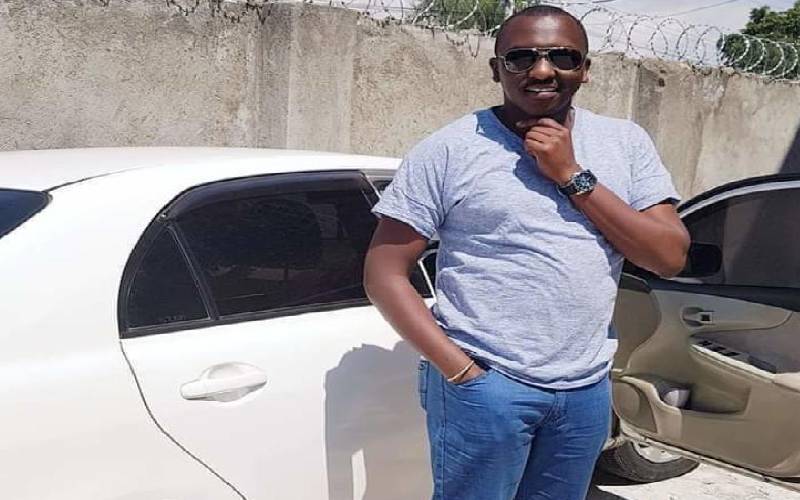 In Chinua Achebe's Things Fall Apart, a story is told of a day when one of the characters Okoye, a successful neighbour visited Unoka, the father of the novel's hero Okonkwo.
After pleasantries, Okoye had asked the party-animal, care-free Unoka for the two hundred cowries that Unoka had borrowed two years earlier. He needed the money for the ceremony in which he would purchase the third highest title of honour in the land.
Unoka, however, burst into laughter and pointed to a series of lines on the wall whose lengths represented the size of his debts. He told Okoye that tradition required him to settle ay his biggest debts before repaying the small ones such as Okoye's. The creditor left empty-handed.
The story has found relevance in Kenya's justice system when it comes to investigating mysterious killings and high-profile murders conclusively.
Painful as it is, it is the reality is that various families of victims have been compelled to live with for the last 50 years.
The families of the late Economic Planning Minster Tom Mboya, former Nyandarua MP JM Kariuki and Foreign Affairs Minister Robert Ouko are still waiting for justice.
In the recent past, other families have joined the torturous wait among them the family of slain AP Sergeant Kipyegon Kenei.
As John Chesang, the father of Kenei, who was attached to Deputy President's Harambee Annex office, prays for the arrest and prosecution of those who killed his son, his is another case of subverted justice.
Chesang told Standard Digital during a past interview that he would never tire until investigators tell him who killed his 33-year-old son and why.
He described the death as the saddest moment in his life, adding that the killers would not go unpunished.
"I have a strong conviction that my son's blood will forever haunt those who killed him. His murder will not go unpunished," said Chesang.
This week Chesang challenged the Directorate of Criminal Investigations (DCI) to expedite the investigation so that the family can bring the matter to a closure.
"All we ask the government is to fast-track investigations and nail the killers."
DCI boss George Kinoti in March sought the help of America's FBI in unravelling the death of Kenei citing the politicisation of the matter.
So far nothing much has been heard, with sources telling Standard Digital that the investigations are at an advanced stage and soon the suspects would be known.
Kenei was found dead in his Imara Daima house, Nairobi, with a bullet hole on the head at the height of the Sh40 billion fake arms deal case involving former Sports CS Rashid Echesa and other two foreigners.
Before his death, Kenei had been summoned alongside four other police officers to record a statement over the arms scam.
Detectives still believe that Kenei did not commit suicide; that his death could have emanated from the military equipment scandal that rocked the country in February.
As time goes, the family and Kenyans will have to wait and see if justice will be served or the probe will be bungled to subvert justice.
Chris Msando: IEBCE ICT manager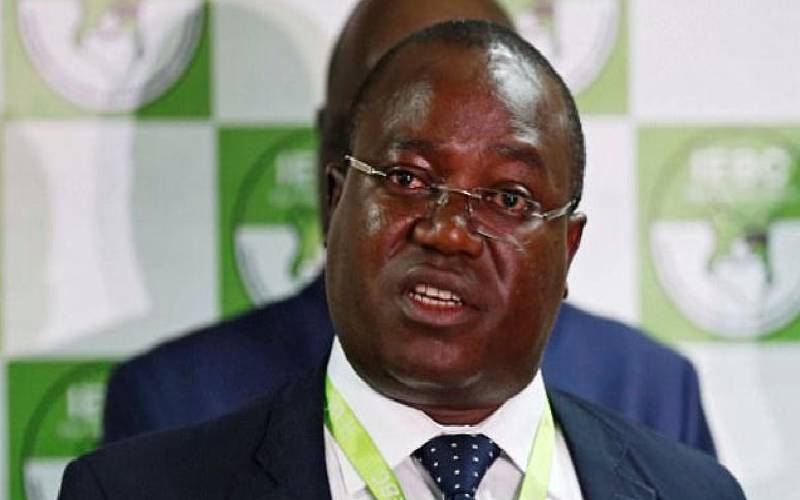 To conceal their identities, the killers of former Independent Electoral and Boundaries Commission ICT manager Chris Msando used a woman as a decoy to make it look like love triangle.
Msando's ailing mother, Maria Oloo, has accused the government of treating her son like a criminal and failing to arrest the suspects behind his killing.
Speaking to Standard Digital during the last anniversary of his son, Mama Oloo also hit out at President Uhuru Kenyatta and ODM leader Raila Odinga for failing to use the handshake to find Msando's killers.
The family is wondering why more than three years after the handshake, Msando's killers are still at large.
The family faulted the DCI for taking too long to arrest the killers, saying every time they go to the directorate, they are told to wait.
"Every time we go to DCI they show us files of other homicide cases, claiming ours happened the other day and we should wait."
Akombe's claims
Former IEBC commissioner Dr Roselyn Akombe recently claimed she has been threatened by the commission's former IEBC senior officer to shut up over ex-ICT manager's murder.
Dr Akombe said the officer had sent her a threatening mail after she expressed interest to testify in Msando death inquest.
"Do not attempt to rewrite history. Our silence is not your licence," read an email alleged to be from the officer.
Akombe said it was high time Kenyans were told the truth about Msando's death, adding that he was ready to speak up.
She said the threats were a confirmation of her earlier assertions that Msando's death was an inside job.
"It confirms my call for an inquiry. Kenyans deserve the truth. I owe it to them," she said.
On July 30, Akombe announced that she was ready to testify on the unsolved murder of her former colleague should a public inquest be formed.
Msando went missing on Friday, July 28, 2017, before his body was discovered on Monday at City Mortuary with mortuary reports indicating it was brought in on Saturday by police officers, a day after he went missing.
He was killed alongside a 21-year-old female medical student and their bodies found dumped at Muguga Forest in Kikuyu, Kiambu County.
According to chief Government pathologist Dr Johansen Oduor's report, Msando's body bore deep scratches and cuts on his back and hands
IEBC chairman Wafula Chebukati had said then that international investigators had taken up the matter and would catch up with their colleague's killers.
"We have faith in the investigators who have taken over the matter. This will bear fruits and the killers brought to book," said Chebukati.
Three years since his killing, no one has been arrested and charged with the murder as the family cries for justice.
Jacob Juma: The controversial businessman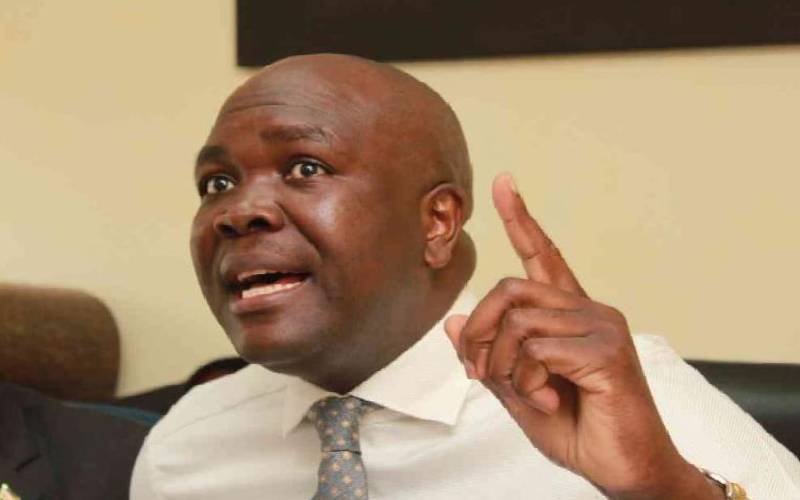 More than four years after his lifeless body was found inside his Mercedes Benz on Ngong Road, the family of the controversial businessman is yet to get justice.
Juma's 2016 murder is alleged to have been a plot by his former business partners and powerful individuals to eliminate a vocal partner but no suspect has been arraigned over his killing.
Before his death, Juma had become a fierce critic of the government with numerous exposé on graft and his closeness with Opposition leader Raila did not help his cause either.
On May 5, 2016, the day Juma was murdered, he had filed a case against the government in a Sh2 trillion mining licence dispute.
According to officers who were investigating the death, Juma's killers reportedly sprayed his armoured Benz with bullets after it veered off the road into a ditch.
The bullets ricocheted, forcing the attackers to break the right rear window with a sharp object, through which they allegedly shot him.
Like other families, his family is still waiting for justice with no headway being made so far in his case.
Investigators indicated that Juma's real killers might never be found since officers tampered with the scene of crime.
The vehicle was towed from the scene of crime with Juma's body inside, a glaring departure from standard procedure regarding securing of a crime scene before preliminary investigations.
Meshack Yebei: The ICC witness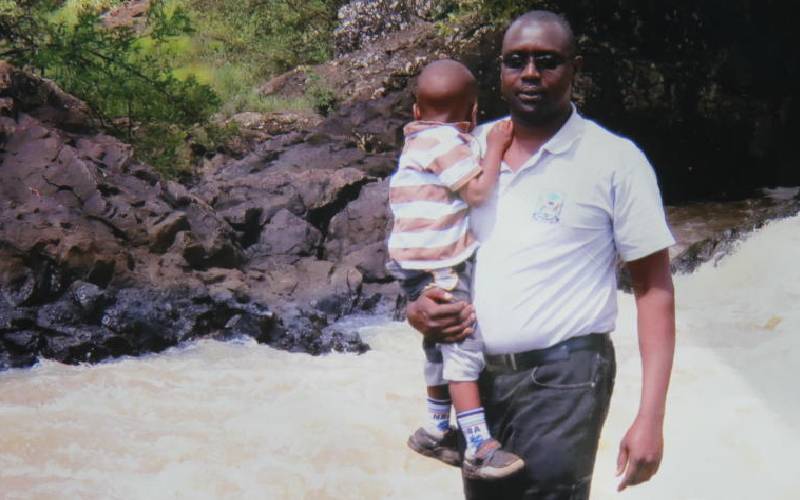 Apart from Meshack Yebei's mysterious disappearance on December 28, 2014, how his body ended up in Taita Taveta county, over 700 kilometres away from his rural home in Turbo, Eldoret is another mystery.
Yebei's badly mutilated and decomposing body was found in March 2015 in Tsavo National Park, Taita Taveta County.
Yebei became a marked man after he claimed he was one of the defence witnesses in the case against Deputy President William Ruto and journalist Joshua Sang at the International Criminal Court during the 2007/08 post-poll violence trials.
Without any State protection even after claiming he had received death threats, Yebei was abducted and killed in cold blood.
Close to seven years after his killing, the government is yet to find the suspects behind his death with the family, like others forced to wait for justice to be served.
Chrispine Odhiambo Mbai: Devolution guru
Dr Chrispine Mbai, a University of Nairobi lecturer was devolution's first political victim.
Dr Mbai was among the brains behind the push for devolution as was captured in the original Bomas constitutional draft rubbing powerful individuals in government the wrong way.
On September 14, 2003, assailants stormed the lecturer's Adams Acarde House and shot him dead in front of his teenage daughter.
Two suspects Moses Mbuthi, Collins Kilel, alias Supa and Ramadhan Karume were charged with the murder, before being acquitted in 2005 for lack of evidence.
In May 2013, the Truth, Justice and Reconciliation Commission (TJRC) directed the Director of Public Prosecutions to investigate and conclude the killing of Dr Mbai within 18 months, still, nothing came to fruition.
For close to two decades, the motive of his assassination has never been known with the family still seeking justice for the former don.