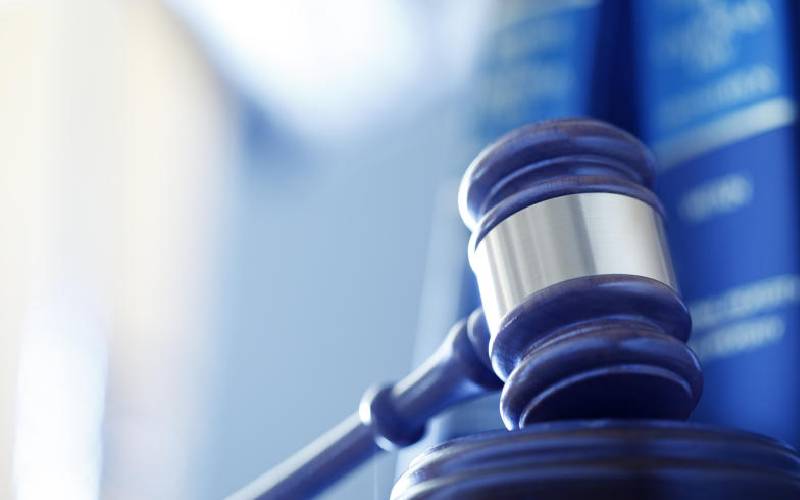 The High Court has ruled to save the public from an importation loophole that could have seen stale food, drugs and other contaminated substances sneaked into the country.
In a landmark decision, Justice Eric Ogola quashed a decision by the Kenya Ports Authority (KPA) barring public health officers at the points of entry from stopping any suspicious cargo cleared by the Kenya Revenue Authority (KRA) or Kenya Bureau of Standards (KEBs).
The judge pointed out that President Uhuru Kenyatta's directive, which created a multi-agency team at the port never meant to take away the mandate of any institution in the team, but only limited the duplication of roles and increased efficiency.
"If a Port Health Officer has suspicion that a particular consignment is questionable, then they have the power to inspect it regardless of whether an enhanced certificate of conformity was issued," the judge said.
Read More
Contaminated goods
The judge said this in a case where the Association of Public Health Officers of Kenya challenged, in court, a decision by KPA to bar its members from stopping any cargo released into the country by KRA or KEBs.
Justice Ogola said the health officers were concerned by the circular that denied them the privilege to take action against suspected contaminated goods once cleared.
Referring to Article 46 of the Constitution, the judge said every consumer had a right to the protection of their health, safety and economic interests.
In the President's circular, Port Health Officers, Immigration, Kenya Revenue Authority, Customs Department, Port Facility Security Office and KPA were put in one category.
KPA is said to have then issued a directive on July 7, 2019, addressed to the Port Health Officers, and barring them from stopping any cargo released by KRA or KEBs.
"The effect of having KPA as a lead agency in matters dealing with food, drugs and other chemical substances makes it difficult for our members to discharge their function as envisioned under the Public Health Act and the Food Drugs and other Substances Act," the association argued.
The judge agreed with them that such a model of operation could unwittingly lead to importation and distribution of stale food, drugs and other contaminated substances, and granted their prayers.