High court hands majority leader Abdi Guyo lifeline, halts decision by Elachi to suspend him from Nairobi Assembly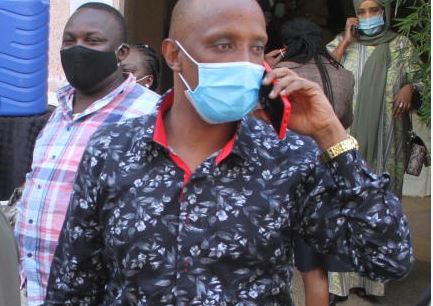 High Court Justice Weldon Korir has allowed Nairobi's Matopeni MCA Abdi Guyo (pictured) to access the county assembly.
The Assembly had suspended Guyo for allegedly skipping 11 house sittings.
But Justice Korir allowed him to access the sittings for now pending the hearing and determination of his case against speaker Beatrice Elachi and the County Assembly.
Last month, Elachi suspended Guyo for four months after the House adopted a report by Select Committee of Powers and Privileges that stated that he had missed 11 sittings.
Guyo consequently moved to court and obtained conservatory orders barring his suspension.
Judge Korir, in his ruling said: "For avoidance of doubt, the Applicant/Petitioner shall have unrestrained access to the Assembly and its precincts and shall enjoy all privileges and benefits pertaining to the office of a member of the Nairobi City County Assembly pending the hearing and determination of his petition."
Justice Korir said Guyo has already suffered prejudice following his expulsion and it was in public interest to allow him back to the Assembly.
The Long search for Ochuka's remains
From a past interview and according to letters from the Ochuka family, the first rumour was that he was among the soldiers killed during the coup