Uhuru hits out countries hiding their Covid-19 numbers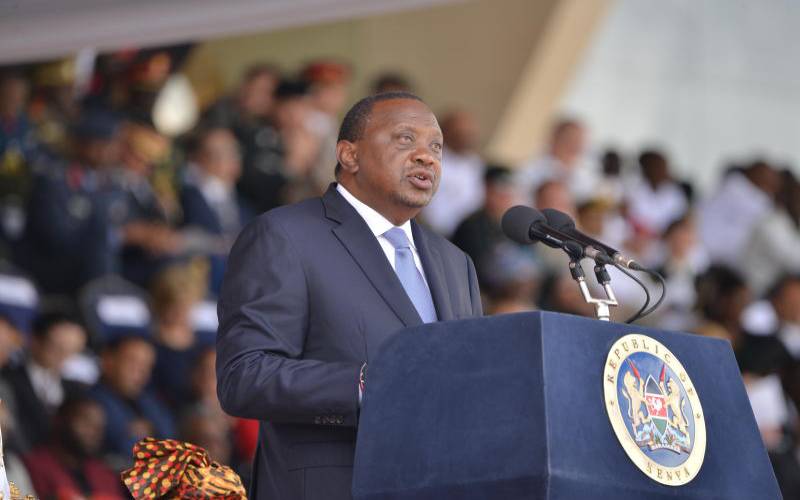 President Uhuru Kenyatta has asked Kenyans not to think that countries not releasing their Covid-19 data are doing better handling the disease.
He said Kenya will not hide its Covid-19 cases like some countries are doing, adding that Kenya is a democratic society and must conduct its business in the open.
"The fact that countries don't report what happens in their countries does not mean they are fine, we are an open society and we have to tell our stories," he said.
Speaking on Monday evening during the tenth State address on the coronavirus pandemic at State House, Uhuru warned Kenyans against taking the virus lightly, adding that countries that have taken it lightly have suffered the consequences.
The President's speech comes one week after Tanzania President John Pombe Magufuli declared the country Covid-19 free even though the last official report on the state of the pandemic was issued on April 29.
Madagascar is also another nation that took the pandemic lightly and even unveiled a natural remedy (Covid-organics) for its citizens as a cure.
Following President Andry Rajoelina adamant stand on the new-found cure for Covid-19 -the organic remedy which is a source of an ingredient used in malaria treatment was exported to some African countries.
Madagascar now faces a surge of Covi-19 cases with beds in Antananarivo almost running out.
Many Kenyans have doubted as to whether the virus really exists and have cited examples of such countries to support their assertion that the pandemic is a hoax or not as serious as stated by the media.
President Uhuru has reminded Kenyans to take personal responsibility and protect their family and loved ones from the virus.
"Wear your mask, wash your hands and keep social distance. Do these things because you are a responsible and caring person not because the government has told you to do so. You do so because you believe it's the right thing for you to do," said President Uhuru.