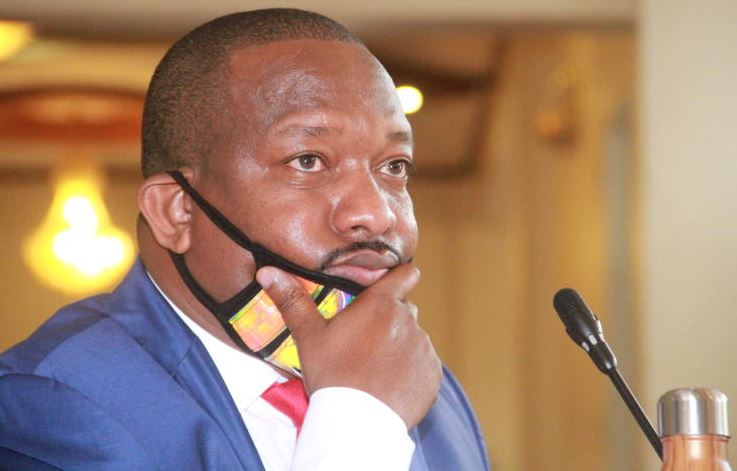 Nairobi Governor Mike Sonko (pictured) has formally registered his intent to pull out from the deed of transfer agreement entered between the two levels of government.
In a letter addressed to the Attorney General, Devolution CS Eugene Wamalwa and Nairobi Metropolitan Services Director General Mohammed Badi, Sonko has declared a dispute between the county and the national government.
In the letter dated July 24, 2020, Sonko stated his desire to terminate the Deed of Transfer of Functions going forward, citing numerous illegalities in the deed of transfer. He said the deal was grounded in sheer bad faith and monumental breaches of the Intergovernmental Relations Act.
"Since the Nairobi County government is bound by the principles of the law, the county government does not wish to abet and condone these breaches of the law," read the letter.
Sonko highlighted that there was neither consultation regarding the affected departments nor cooperation from the national government prior to the execution of the Deed, which was in contravention of Section 4 of the Intergovernmental Relations Act.
He noted that no joint committee or authority had been formed in furtherance of the envisaged cooperation between the two governments. Sonko said the national government had rather adopted an overbearing, superior and scorched attitude so far.
"Whereas the Deed, in its recitals, expresses common intent, there was hardly any common intent at the antecedent level. There is no justification offered by the State for the takeover of the four functions at any stage prior to or subsequent," stated Sonko.
The governor once again reiterated that the existence of the NMS was illegal, as it had "no legal underpinning, legal existence and function."
In February, the governor signed a deal with the national government, which saw four key departments taken over.
They are Health and Transport, Public Works, Utilities and Ancillary services and County Government Planning and Development.
Sonko and Badi have also intensified a fight over the former mayor's posh residence in Lavington.
The tussle began on Tuesday after Sonko announced that he had repossessed the former mayor's residence after it was surrendered by the Ethics and Anti-Corruption Commission.