Kituyi not under PAC probe, clerk now says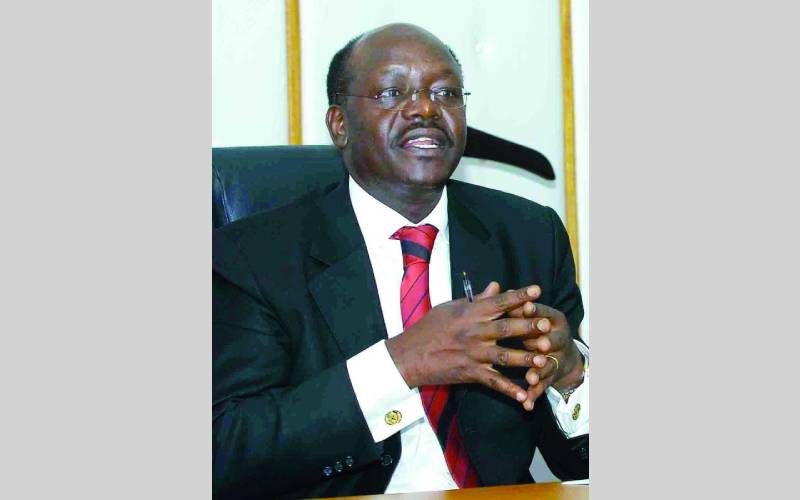 National Assembly Clerk Michael Sialai has confirmed that former Trade minister Mukhisa Kituyi is not under any summons from the Public Accounts Committee (PAC).
Sialai yesterday told the United Nations Conference on Trade and Development (UNCTAD) boss that there is no submission by any officer that would cause PAC to summon him over a disputed contract award dating back to 2004.
The contract awarded to Telenews Africa and Atlantic Region entailed the promotion of business opportunities in Kenya, and was worth Sh12 million.
However, it had expanded to Sh340 million by March this year in accrued interest. By this time, the government had paid Sh285 million.
When the matter cropped up before the committee, its members were not satisfied with the responses from Tourism PS Safina Kwekwe to queries regarding the continued payment for services rendered back in 2004.
In a letter to Kituyi, the clerk said PAC has no interest in him.
"I wish to state that from the records held by the PAC and the National Assembly to date, there is no submission by any officer from any State department in which you have been adversely mentioned and which may cause the PAC to summon you as the then Minister for Trade and Industry in the year 2004 over the above-mentioned subject," reads the letter signed by Sialai.
Kituyi is currently the country's top-ranking official in the UN system.
He has recently been positively mentioned in relation to the 2022 presidential succession.
In her submission before the committee on March 10, Kwekwe said her ministry was just as disturbed as the PAC team that the Auditor General kept flagging the payment to Telenews Africa as a pending bill.
The project was to be undertaken in three phases, and Telenews Africa subsequently issued with local purchase orders (LPOs) for phases I and II, which were finalised and settled.
Although the contract ended on June 9, 2004, the firm continued advertising.
No contract
During the March sittings, the committee demanded that Kwekwe furnish the team with the original contract, court orders, advisories from the Attorney General, the letter from the Ministry of Trade extending the firm's contract to a third phase, and any other correspondences the ministry might have had on the contract.
But the Ministry of Trade, through the Solicitor General, maintains that there was no contract for phase III, and said the matter is under consideration with the Pending Bills Closing Committee.
"We have made total payments to date of Sh285 million. We will need the Attorney General to advise on any outstanding amount to date since March 4, 2020. The lawyer of the claimant (Telenews Africa) had indicated that the amount due is Sh67.7 million," Kwekwe told the PAC team in March.