Rasta Lawyer Mathenge: Legalize it!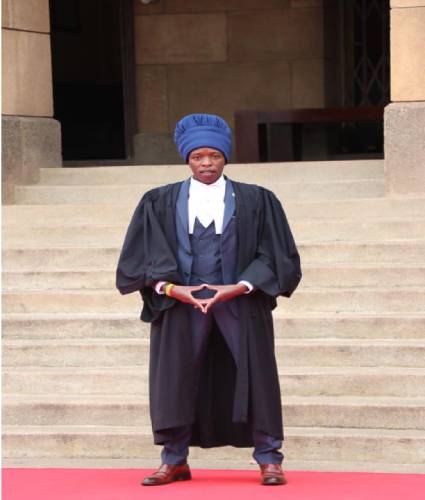 "Wolaan...Yeeesaiya! Wagwaan, big up yourself Rasta Mathenge Mukundi, "read a Standard Digital tweet following Mathenge Mukundi's admission to the bar.
It was a landmark achievement in the practice of law in Kenya. Mathenge Mukundi, became, arguably, the first Rastafarian lawyer in Kenya.
Congratulatory messages came in thick and fast. Many painting the comment section with plentiful "legalize it" messages.
A picture of him standing at the steps of the great supreme court of Kenya, donning black and white robes, a blue turban on his head, and showing the Rasta sign, had set twitter ablaze.
Mathenge, a Rastafarian, was among the 96 advocates admitted to the bar, making a total of 198 new advocates certified to practice law in the country this year.
After the pomp and color, the party did not stop there. The Standard Digital sought to hear more of this man. The man who beat all odds to put an indelible mark in the books of history.
Although he is secretive and cagey with information, he opens up on having had a painful journey growing up. Mathenge grew up lone and deserted.
"I choose to focus on the future, "he says as he asks whether our cameras are rolling. They are not. So we begin.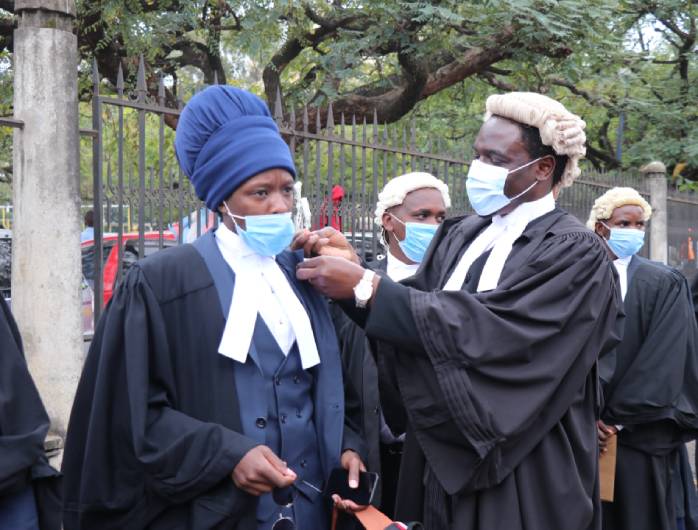 Brief introductions, and we jump in. But the lawyer who admits to a very tough journey to the admission to the bar divulges some information about his bitter childhood.
He says were it not for well-wishers, he might not have been here sitting in front of us to tell the tale.
He reiterates that we don't ask questions about his private life, since "this is not the time for pity. It's time for liberation"
Just as many would have expected him to answer about 'the herb' question, the young lawyer did not mince his words on the legalization of bhang in the country.
"Legalize it, "he says as he goes ahead to prophesy a day when nobody will be arrested for being in possession or for consuming cannabis Sativa.
He adds that the drug which is currently illegal in Kenya could be of crucial benefit in treating terminal ailments.
"We need to have an honest discussion about the use of marijuana. There are medicinal elements in bhang that can be used for the treatment of cancer and epilepsy, "opines the Rasta advocate.
Further, he admits that his Rastafarian religion had, however, put him in tough situations. Recently, during his admission ceremony, among those who posed for photos at the Supreme Court, he conspicuously, was the only one who did not wear a wig. Instead, he had his turban covering his long dreadlocks inside.
"I first did not know whether I would have been admitted. Due to my faith, I could not put on a wig. But my officials were more than generous to allow me to observe my religion and graduate without one, "adds Mathenge, who recounts his last-minute challenges before his certification.
His humble abode, hidden in the Kahawa West Estate in Nairobi, is painted with all Rasta colors. Green, yellow, and red are the colors that welcome and paint most of his items.
The mat at the door, is of Rasta colors, with an image of a lion. Perhaps to represent the power and the reign of the Rasta nation.
His wrist band is also carefully knit with green, yellow, and red beads. These are the same colors of the Marcus Garvey movement back in the early 1900s.
The colors are symbolic. The green represents the beauty and the vegetation of their promised land, Ethiopia. Yellow represents the wealth of the homeland, Africa, particularly the gold, and red standing for the blood of black martyrs that were shed around the world during their struggle for liberation, equal rights, and justice.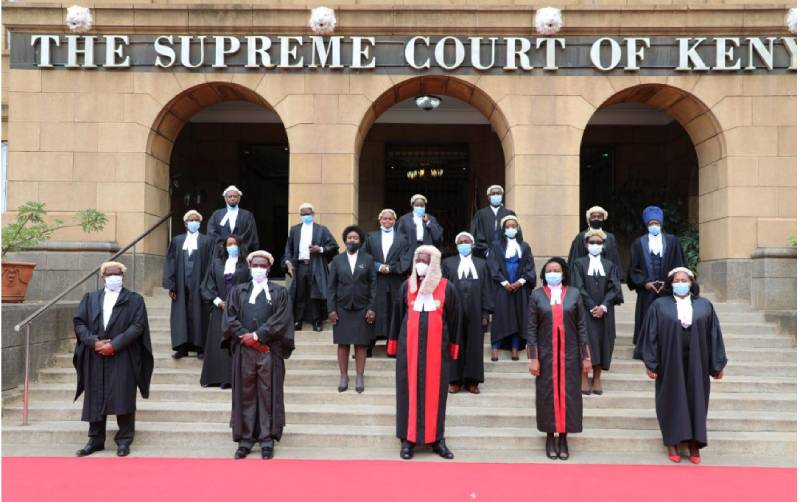 Just like the Jamaican artist Busy Signal, in the lyrics of his free up song,
"Free up black people a inna jailhouse dem wah fi lock people Mental shackles and chain inna brain dem Trap people
" the lawyer seeks to liberate and set free all who have been oppressed.
Although he is jobless at the moment, Mathenge remains optimistic, that he will get his first client soon and promises to achieve his dreams in fighting for the rights of the hopeless.
"I will work hard to make sure we bring back the glory of true, just and fair representation in the country, "posits Mathenge.
And concerning his choice of lifestyle, the 'A' student from Othaya Boys high school, says he will not be taken by peer pressure to choose ways he does not believe in.
He recounts his tough times at Kenyatta University when he had to live a secluded life to remain 'sacred'. The campus ship could at times be rocked by horrendous storms pressure.
"Never seek other people's approval. Be you and always work to improve yourself," he concludes.
Similarly, Mathenge's historic admission got acknowledgment from the Kenya National Council for Law Reporting, who termed the achievement historic.
"According to our policy to give opportunities to diverse members of the society,
Mathenge Mukundi a practicing Rastafarian did Pupillage with us last and was admitted to the bar as an Advocate… Congratulations to him" read the tweet from Kenya Law.
The Rastafari believe that their hair is the manifestation of their faith, as proclaimed by the ideas of Jamaican activist Marcus Mosiah Garvey.
The landmark ruling by Judge Chacha Mwita earlier last year that Rastafarianism is a religion was a big win. This time round the win is bigger.
The long debate on the incorporation of Rastafarianism as a religion, was put to rest by the High court in a landmark ruling in January last year.
A child was denied access to school for having long dreadlocks. "A child has a constitutional right to basic education," Mwita said at the Milimani Court.
"Keeping rastas is her way of professing her faith and it's wrong to compel her to shave which is against her religion," ruled Mwita.
Other notable people who were admitted to the bar include the sports Cabinet Secretary Amina Mohamed, who had to wait for seven years to sign the Roll of Advocates.