Gideon to deliver goodwill message to new Malawi president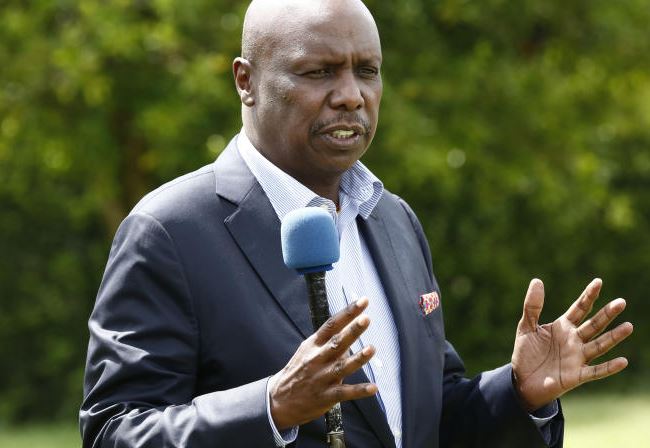 Kanu chairman Gideon Moi (pictured) will today lead a high-powered delegation to Malawi to deliver congratulatory message to newly-elected president, Lazarus Chakwera.
Chakwera was sworn in last week after defeating incumbent, Peter Mutharika, in a hotly contested repeat election.
He is a member of the Malawi Congress Party (MCP) which formed an alliance with nine other parties to floor Mr Mutharika.
Gideon will be accompanied by Kanu Secretary General Nick Salat, Cotu Secretary General Francis Atwoli, Senate Majority Leader Samuel Poghisio, and other senior government officials.
Kanu and MCP share a long history, both being independence parties of their respective countries, and Chakwera was among dignitaries who attended the funeral of former President Daniel Arap Moi in February.
Yesterday, Mr Salat confirmed the trip. "Yes, we will be travelling to Malawi as our party has a long association with the winning party in the Central African country.
Tiaty MP William Kamket said that the new Malawi president is a family friend to Gideon and also shared a lot in political party association.
"Chakwera is a family friend to our chairman and their two parties have a lot in common. They are their respective countries' independence parties and share symbols and ideals," Kamket said.
A member of the just launched Kanu Management Committee and the party's Kiambu county branch chairman George Wainaina said that the two parties share a common history and a deep-rooted relationship.
"I take this earliest opportunity to send our party chairman a message of goodwill as he advances the deep-rooted political ties between Kanu and the Malawi National Congress party headed by Malawi President-elect His Excellency Lazarus Chakwera…" Wainaina said.
Foreign Affairs Principal Secretary Macharia Kamau said Gideon, as a senior senator would represent the president in the celebrations in Malawi and would be accompanied by Foreign Affairs Chief Administrative Secretary Ababu Namwamba and two people known to the president-elect.
"Malawi has been our good partner and it is important to ensure that the cordial relationship is maintained. It is common practice that senators are sent by the presidents to deliver their messages where necessary," said Amb Kamau.
Chakwera garnered 58.57 per cent of the votes against incumbent Mutharika's 39 per cent in a repeat poll.