Uhuru lauds Badi team's work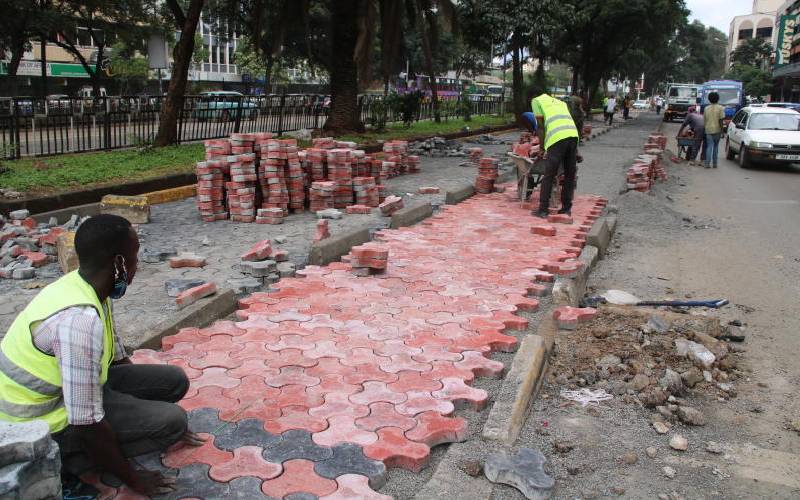 President Uhuru Kenyatta has lauded the Nairobi Metropolitan Services (NMS) for its efforts in regenerating Nairobi.
Speaking after receiving a status report yesterday on the progress made by the Major General Mohammed Badi-led team after being in office for 100 days, President Kenyatta said the progress was commendable but there was still much work to be done.
In his speech at State House in Nairobi, the president said there had been notable progress in the implementation of the Nairobi Urban Mobility Plan, effecting non-motorised transport strategy, reviewing the development approvals process, improving solid waste management, streamlining urban renewal projects and reviewing and improving governance and transparency in service delivery.
He said this was evidenced by cleaner neighbourhoods, hundreds of young people especially those in poor and vulnerable communities in the city earning a living, thousands of households receiving water closer to home, affordable housing projects now ready to break ground, maintenance of road infrastructure, and also by the fact that pedestrian and cyclist corridors in the city's business district are beginning to take shape.
"This is encouraging but much work remains. What NMS has demonstrated during this period is that the aspirations of the people of Nairobi can and will become a reality," he said.
He challenged the NMS to demonstrate that Nairobi can be the model of our post-Covid-19 National Recovery Strategy.
To achieve this, the NMS has been tasked with implementing the national hygiene programme dubbed, "The Kazi Mtaani Initiative", which is aimed at empowering and creating jobs for youth in informal settlements.
"The hundreds of young people from the informal settlements of Mathare, Mukuru Kayaba, Mukuru Kwa Rueben, Mukuru Kwa Njenga, Kibra and Korogocho deployed across various projects in the last three months have shown us that this model is sustainable and will result in life-changing enterprise for our young people," he said.
Take a quick survey and help us improve our website!
Take a survey
The NMS has been tasked with reaching all the informal settlements across the city with this programme.
The president said NMS must ensure Nairobi residents live in dignity and have access to affordable housing.
He said the ongoing slum upgrading and renewal project under the Mukuru Informal Settlements Renewal Programme would be a test case on how affordable housing can be implemented across the capital.