Senate Majority leader Poghisio pledges to support KEMSA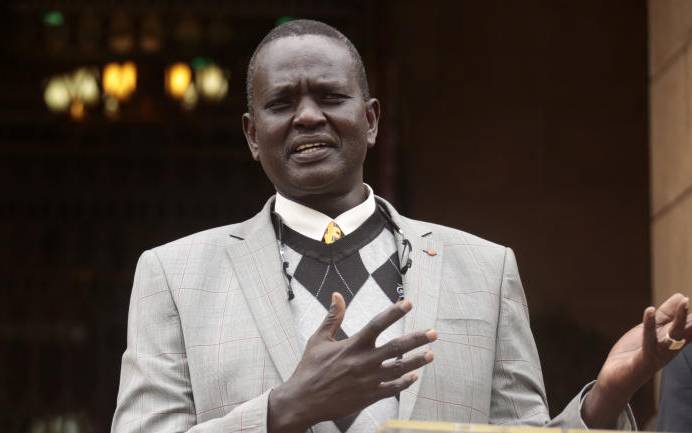 Senate Majority Leader Samuel Phogisio (pictured above) has committed to supporting the enactment of laws to empower the Kenya Medical Supplies Authority (Kemsa) effectively deliver health products.
During a courtesy call yesterday to Kemsa chief executive officer Jonah Manjari, at the authority's office in Industrial Area, Nairobi, Mr Poghisio described the agency as the nerve centre for Covid-19 supplies and laws need to be reviewed to enhance its performance.
"I appreciate that Kemsa is growing and expanding its scope, especially during this Covid-19 pandemic. We will discuss and identify legislation that would support the organisation discharge its duties more efficiently," Poghisio said.
Mr Manjari singled out the Miscellaneous Amendment Bills as a critical area where Kemsa would need the Senate's help, as it will streamline its ability to execute its mandate effectively.
The CEO also sought assistance from the Senate in addressing county debts, which have in the recent past put undue pressure on the agency's revolving fund and undermined its ability to expand product portfolio. "We welcome the Senate Majority leader's goodwill in supporting Kemsa unlock some of the pressing issues like intervening on the county debt," he said.
Poghisio said the government is committed to improving health in the counties.