Court to decide on Sirisia MP's fate in Sh297 million case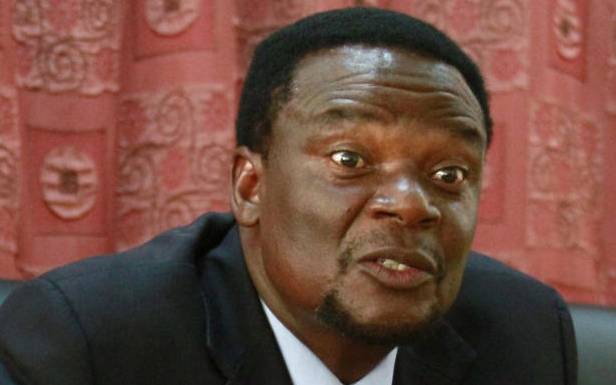 Sirisia MP's seat on the line as court rules on Sh297 million graft case
An MP has lost a bid to stop his prosecution in a corruption case involving Sh297 million.
Sirisia MP John Waluke's (pictured) fate now lies in the hands of the trial court that is set to deliver its judgement on the case.
The MP will lose his parliamentary seat if he is found guilty of fraudulently receiving the money from a government agency, and subsequently sentenced to more than six months jail.
Article 22 (2) (g) of the Constitution provides that a person is disqualified from being elected a member of Parliament if they are subject to imprisonment for at least six months if found to have misused or abused a State office or public office.
Judge Mumbi Ngugi declined to stop the prosecution, saying the orders sought by Waluke, businesswoman Grace Wakhungu and Erad Supplies and General Contractors Ltd were overtaken by events.
In the charges, the three are accused of receiving the money on March 19, 2013 as the cost of storage of 40,000 metric tonnes of white maize that was to be supplied to the National Cereals and Produce Board (NCPB).
The MP pleaded not guilty in August 2018, and applied for conservatory orders to stop NCPB, the Ethics and Anti-Corruption Commission (EACC), Director of Public Prosecutions (DPP) and the magistrate's court from proceeding with the trial, pending hearing of the application. This was rejected by the court on January 30.
Waluke was left with no option but to proceed with the trial before the magistrate's court as the hearing at the High Court to quash recommendations by the National Assembly Parliamentary Investment Committee (PIC) made on October 2013 continued.
He also sought orders stopping the hearing of the case, the EACC from investigating the alleged crime and for the court to quash the charge sheet.