Supkem under probe over Sh50m transfer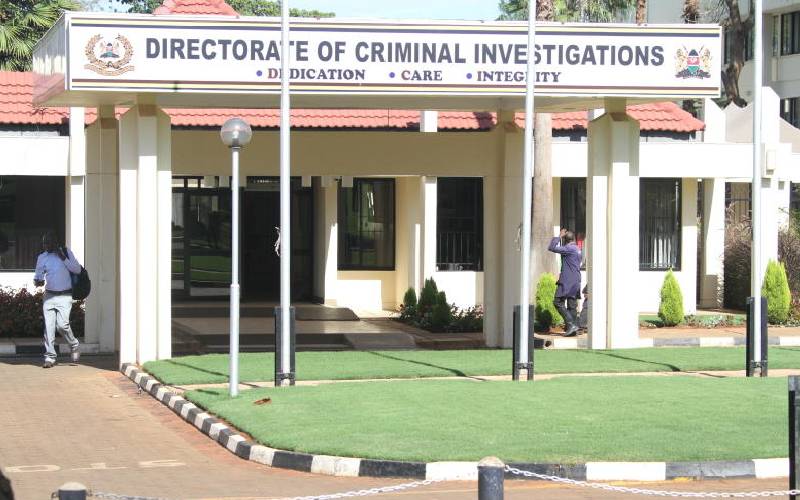 At least 10 Supreme Council of Kenya Muslims (Supkem) officials are under investigation over Sh50 million they wired outside the country.
Detectives from the Serious Crime Unit at the Directorate of Criminal Investigations (DCI) headquarters are investigating the transfer of cash, which auditors said was done irregularly as there was no evidence to prove payments were made to the Saudi Hajj office.
Six officials have been questioned so far, with Serious Crime Unit boss Obadiah Kuria saying the other four would also be questioned by detectives.
This came amid reports some officials have resigned from the council in protest.
Banking channels
According to the detectives, the Sh50 million in Hajj remittances paid to Supkem was transferred outside the country through "irregular" banking channels, the Dahabshil money transfer and Alba Logistics Ltd.
The auditor, MK Mazrui and Associates, had noted that a funds transfer to the Saudi Hajj office in Saudi Arabia was typically done through the normal bank transfer.
"This provides accountability and ensures payments are easily traceable," the auditor noted.
The auditor added that Sh37 million was sent through Dahabshil, while another Sh17.5 million was transferred to Alba Logistics.
"No evidence has been provided to show the amounts were actually paid to Saudi Hajj office," the auditor added.
The officials have been appearing before the DCI since Thursday and are expected to continue with grilling today through to Wednesday.
The 2017-2018 audit covered three accounts - Hajj, building projects and the main account. Some Hajj funds, the report showed, were not made through the provided bank transfers.
The said monies were meant to settle Saudi Hajj Pilgrims account during the 2018 pilgrimage, through the Supkem bank account.
Travel agency
The Association of Hajj and Umrah Kenya, a travel agent that takes Muslim pilgrims to Saudi Arabia, is among institutions that wrote to the Director of Public Prosecutions and DCI asking for a probe.
Every year, thousands of Muslim pilgrims apply for visas through agents working under Supkem to travel to Mecca.
Yesterday, Supkem acting chairman Hassan ole Nado, however, denied being investigated by DCI over a transfer of funds, saying the transactions in the accounts under probe were done before he took office.
Ole Nado said Supkem has developed mechanisms to vet travel agents in accordance with government requirements.
"I am ready to give answers where need be and I will not allow the council's money to get lost under my watch," he said.
Ole Nado added that his audit is ongoing and will be made public.
"My conscience is clear. I was not involved," he said.