Keep off park, CS Tobiko tells city developer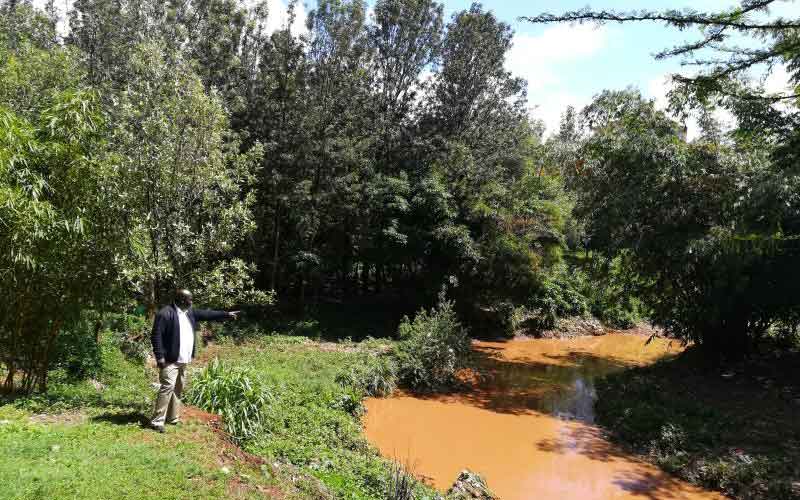 The Ministry of Environment has warned individuals laying claim to part of the refurbished Michuki Park that the government will not allow alternative use of the park.
In April, a law firm wrote to the Environment Ministry after the Cabinet Secretary Keriako Tobiko threw out a private developer from a section of the park.
In a letter addressed to the firm, Tobiko notes that the parcel being claimed is still known as Michuki Memorial Park.
"In your aforesaid letter you conveniently make no reference to, nor mention the fact that the property your client lays claim to was and is all that parcel of land also known as the Michuki Memorial Park, previously Mazingira Park," states Tobiko in the letter, adding that such a move would "surely make the late Hon Michuki turn in his grave".
Tobiko points out that the park was named after Michuki after his death in 2012 and serves as one of the few urban forests in Kenya.
Biodiversity
Further, the CS also argues, that the park is a biodiversity hotspot and an ecologically sensitive area harbouring a number of water sheds and hosts a number of flora and fauna.
"The ongoing activities at the park, which your client now complains about, namely the rehabilitation of the fence, solid waste management, river bank stabilisation through planting of bamboo and constructing gabions, elimination of invasive species, protection of the park by KFS and scientific research at the park, are aimed at enhancing the ecological integrity of the park for public use and enjoyment, and are in accordance with the Constitution of Kenya and the law."
The park, which lies in the area between the Kenyan National Museum and Globe Cinema Roundabout, hosted vehicle repair sheds before its rehabilitation.