Eastleigh leaders now call for mass testing across the city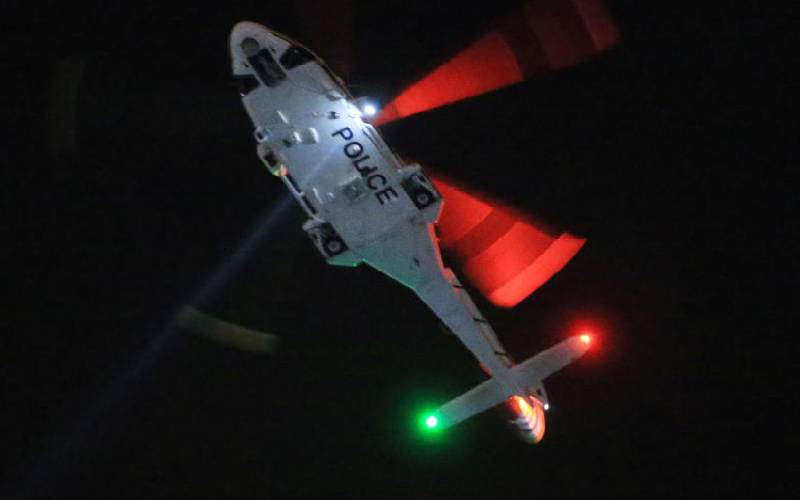 Leaders from the Eastleigh Business Community have called on the government to conduct Covid-19 mass testing across all the 17 sub-counties in Nairobi.
While welcoming the move by the government to restrict movements into and out of Eastleigh for 15 days, the leaders argued that the best way for the government to establish the true picture of the pandemic in Nairobi was to conduct mass testing.
Eastleigh Business Community secretary general Ahmed Noor said closure of businesses was only the first step in containing the spread of the disease but mass testing of people in the other wards was necessary to trace people who work in Eaistleigh but live in other areas such as South C, Embakasi, Kilimani, and Karen.
Fighting pandemic
"It is not enough to close down businesses; there's also a need for mass testing across the 85 wards so that the government can effectively fight the pandemic. Many people work in Eastleigh and live in neighbouring estates...," said Mr Noor.
He added: "As business owners, we can make do with what we have until the expiry of the lockdown but what happens to those who depend on Eastleigh economy to earn their living such as house helps, car washers, trolley pushers, waiters, and security guards?"
Eastleigh North MCA Osman Adow was concerned that with the lockdown, trucks ferrying food into and out of Eastleigh would be grounded, putting residents at risk of starvation.
"We are not fighting the lockdown but I think our officers stationed at the various border points should be instructed to allow vehicles ferrying foodstuffs to pass.
"The Ministry of Health should also take advantage of the lockdown to conduct fumigation," said Mr Adow.
The leaders' calls for mass testing come just days after the government dismissed claims that the 15-day containment order imposed on Nairobi's Eastleigh estate was malicious and ill-intended.
On Saturday, Interior and Coordination of National Government Cabinet Secretary Fred Matiang'i dismissed the remarks attributed to some local opinion leaders as pure propaganda.
Dr Matiang'i told elders that the move was taken after the area, famous for its shopping malls, great eateries and cafes, and surging population, had registered worrying double-figure Covid-19 cases.
"The President wants me to assure you the people of Eastleigh and all citizens of the Republic of Kenya that we are all part of one big family. So no one should say that by closing down this place or that place, we are targeting a certain community," he said.
Protect residents
Matiang'i said the measures are meant to protect residents against further spread of the deadly pandemic which has so far claimed 36 lives of 715 people infected.
"I cannot understand why someone would go around and impute that we as, a government, are discriminating against you, the very people who are employing our citizens and who through your businesses and investments, pay taxes to enable the government to running," Matiang'i said.
Health Cabinet Secretary Mutahi Kagwe on Wednesday last week invoked provision of the Public Health Act and directed immediate closure of markets, restaurants and eateries within the two perceived virus hotspots - Nairobi's Eastleigh and Mombasa's Old Town - as well as cessation of movement into and out of the two neighbourhoods.