Power will soon be restored, Kenyans told as countrywide blackout persists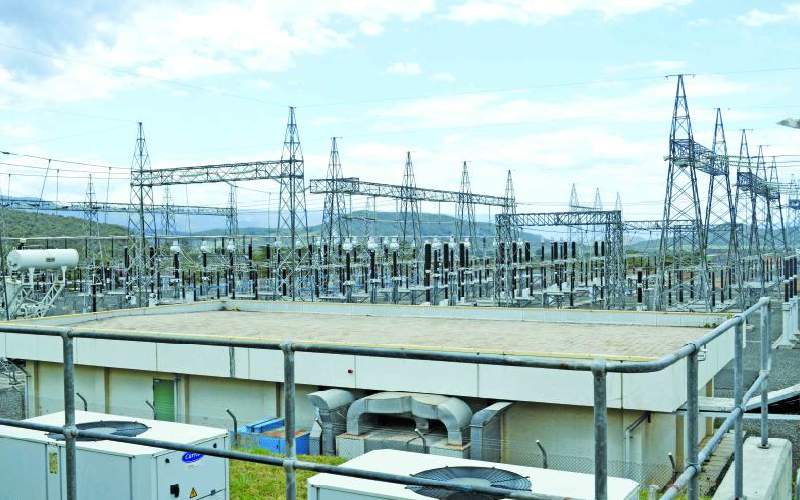 Kenya Power has assured Kenyans that their engineers have identified the technical fault that led to the countrywide power outage witnessed on Saturday morning and are working on it to restore power.
The firm said in a statement that the restoration is underway with parts of Nairobi Central Business District and environs hosting critical facilities being back on supply.
Kenya Power also said that the reported technical fault occurred at a section of the man high voltage transmission power line that evacuates power to Nairobi from Olkaria Power Generation sites in Naivasha.
According to Kenya Power Management Network General Manager Eng Charles Mwaura, an electricity conductor came off the support insulators and clashed on the tower.
"The fault which occurred near Kiambu town led to power loss on the critical power line thus overloading other power generators countrywide and is expected to have caused the outage," read the statement.
The firm has said that investigations are still going on to conclusively establish the cause the nationwide power outage.
Kenyans on Saturday morning woke up in darkness following a huge power outage experienced in most parts of the country.
Most of them took to social media to express their fury at Kenya Power following the blackout experienced in the wee hours of Saturday morning.
Kenya Power, however, said the outage was due to loss of power supply on the national grid occasioned by system disturbance on the transmission network.
"We have lost power supply in the national grid due to a system disturbance which occurred on our transmission network at 5:49 am this morning," read from the power distributor the statement in parts
The firm apologised to Kenyans for the inconvenience but indicated that their engineers were working hard to ensure normal power supply resumes.
"Our engineers are working to identify and address the hitch, towards restoring normal electricity supply," the statement read.
Most Kenyans from various parts of the country took to Kenya Power Facebook and Twitter pages to register their complaints.
"Is there a power outage in most part of the metropolitan? Was getting ready for a virtual class and half the class have a power outage," posed a concerned Kenyan.