Parents of banker killed in car inferno now demand answers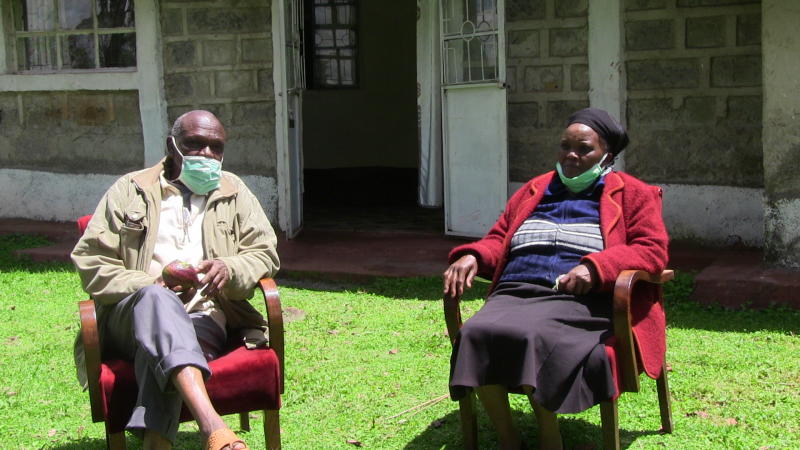 The parents of Terence Korir, the Nairobi banker who was burned to death inside his car, have called on the Director of Criminal Investigation to conduct thorough investigations into his death.
Speaking in Chepkurbet village in Ainamoi constituency, Korir's father Sammy Maritim said he was yet to come to terms with the death of his beloved second-born son.
"Up to now, I still can't believe that my son is dead. It will take time for it to sink in. It's very hard to comprehend the circumstances that led to his death," he said.
Two local members of the clergy on Wednesday broke the news of Korir's death to the family after photos of his charred remains on the driver's seat of his Subaru Impreza went viral on social media.
Police have not ruled out murder or suicide as they pursue the mystery behind his demise. A postmortem examination is planned for Tuesday to tell what caused the death and give direction on the next course of action. It was pushed from yesterday because it was a holiday and most of those supposed to attend were not present, police said.
Based on the position of the charred remains in the driver's seat, police say it would appear Korir never tried to move.
"He seems not to have struggled to run away from the fire. Unless he was trapped or drugged, we suspect he may have wanted to die," said an officer handling the matter.
Police have talked to at least five people, including his family, first responders and guards as part of the probe into the incident. His friends, too, told police he was disturbed. The motive of the incident is yet to be established.
Last call
Even as police pursue the case, Mr Maritim, a retired Unilever Tea company assistant manager, recalled he last spoke with his son on phone on Tuesday.
"It was just a social call. He called to find out how I and his mother were doing. He did not indicate he was in any kind of danger from anyone or anything," he said. "He loved his family. He brought them to the village last December for Christmas," he added.
Maritim said he called Korir's widow on Wednesday night.
"I just passed my message of condolence to her and the children," he said.
Hard working
The banker's mother, Betsy Maritim, described her son as a hard worker. They last spoke on Tuesday, when she called to inquire how he and his other siblings in Nairobi were coping with the partial lockdown.
"He said he was at his brother's house at the time and was about to leave to beat the 7pm curfew. Those were his last words with me," she said.
Betsy had kind words for her daughter-in-law, who is being vilified online.
"I have never had any issue with her. We are constantly in touch. We even talked on Tuesday night and she informed me that she had just cooked dinner and they were enjoying it with her family," she said.
Police also suspect there could be evidence to link the death to arson because the engine and trunk of the car were not affected. But the inner part of the car was damaged. Neighbours and guards said the car caught fire as Korir started the engine to leave for work.
Buru Buru police boss Adamson Bungei said preliminary analysis of the wreckage showed only the inner part was damaged, killing the driver who was alone in the car.
"The engine and rear part of the car is intact and the fire concentrated inside. We don't know what happened, but experts are on the case," said Bungei.