Government quarantines 300 people for breaching public health act on Covid-19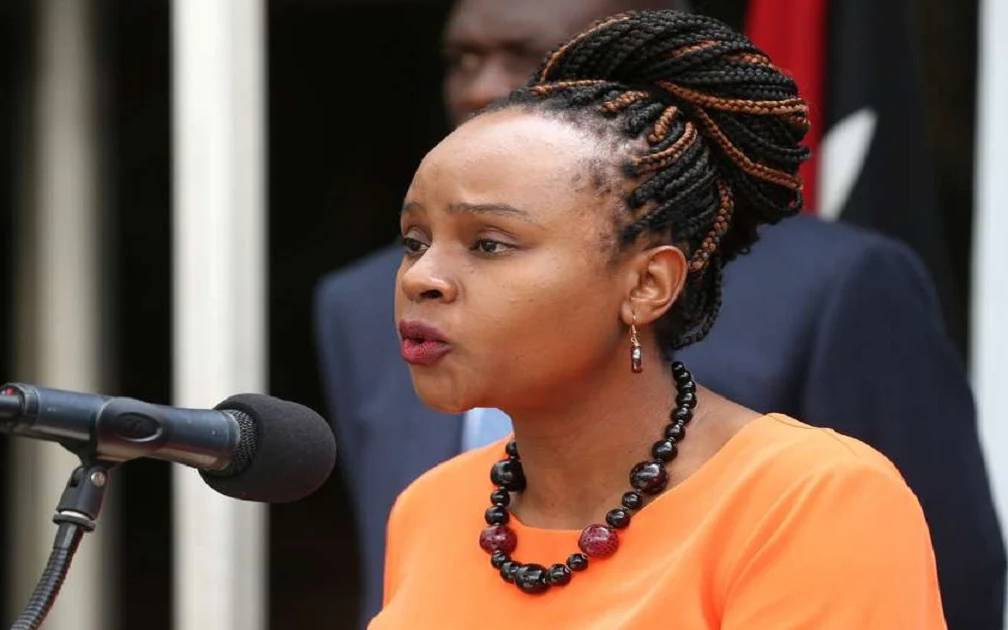 Over 300 people were sent to forced quarantine after they broke the public health law in the fight against the spread of Covid-19 pandemic.
Majority of those sent to the centres for 14 days were found taking alcohol in private premises, open fields and bars, partying, weddings, trying to break the partial lockdown rule in Nairobi and operating outside the curfew hours.
Nairobi police boss Philip Ndolo said the individuals were detained in various police cells and would be quarantined at Kenya Medical Training College (KMTC) quarantine centre for at least 14 days.
"People need to take this thing seriously. If the government says no meetings it means so. And if you are told not to move from Nairobi to other counties unless you are permitted please oblige. We have over 300 people who are going into quarantine," he said.
Ndolo said the government has enough centres to hold those who violate the rules and urged for compliance. He warned bar owners will be punished for allowing revellers
The Kenya Medical and Practitioners and Dentists Board CEO Dr Daniel Yumbya said the issue of quarantine shall not be stopped because of inability to pay and warned those caught breaking the law will be quarantined at their own cost.
"Nairobians are not behaving well, so far 146 persons are being quarantined at KMTC and there may be an additional 60 or more who were rounded up last night. Those who were drinking in an ambulance will be put in mandatory quarantine too," he said.
He warned of stricter measures ahead unless people are disciplined.
Yumbya said there are 54 quarantine centres across the country after six more were opened up at the weekend. So far some 2,195 have been released from the mandatory quarantine of 14 days.
Health Chief Administrative Secretary Dr Mercy Mwangangi on Sunday announced that the government had introduced a new measure to ensure compliance with the curfew hours in the fight against Covid-19.
Dr. Mwangangi said that Kenyans found outside of their houses during curfew will now be assumed to have contacted suspected cases of coronavirus and will, therefore, be placed under quarantine.
"Going forward, fellow Kenyans, all those who break the curfew rules will be assumed to have been in contact with suspected cases, hence, will be quarantined for a period of 14 days," she said.
"We have activated the Nyumba Kumi initiative and, further to this, we shall now utilise technology in tracking and surveillance for any members of the public who are congregating during curfew hours."
She warned against breaking the partial lockdown rule and announced some Kenyans are using many means to do so.
"We have also noted that people are producing all manner of letters of authority to be able to move in and out of restricted areas. It is important for people to note that nobody has the authority to clear anybody to move out of these areas other than the Ministry of Interior."
Seven people were arrested on Saturday night in Kirinyaga while travelling from Nairobi to Garissa in disregard of the government's movement restrictions in the war against Covid-19.
Kirinyaga County Commissioner Jim Njoka said the group tried to bribe police officers manning a roadblock on the Kerugoya-Kutus road where they were nabbed.
"We first took them to Karoti Girls High School in Mwea but there were no suitable facilities so we transferred them to Karen in Nairobi for 14 days quarantine," said Njoka.
He added that the Kirinyaga security team has erected roadblocks at Sagana bridge, Kiangai and Gathoge on the Mwea-Embu highway where screening is also carried out to avoid the spread of coronavirus in the county.
Many questioned how the seven managed to pass through roadblocks in Nairobi, Kiambu and Murang'a counties.