Acting NLC boss gets court reprieve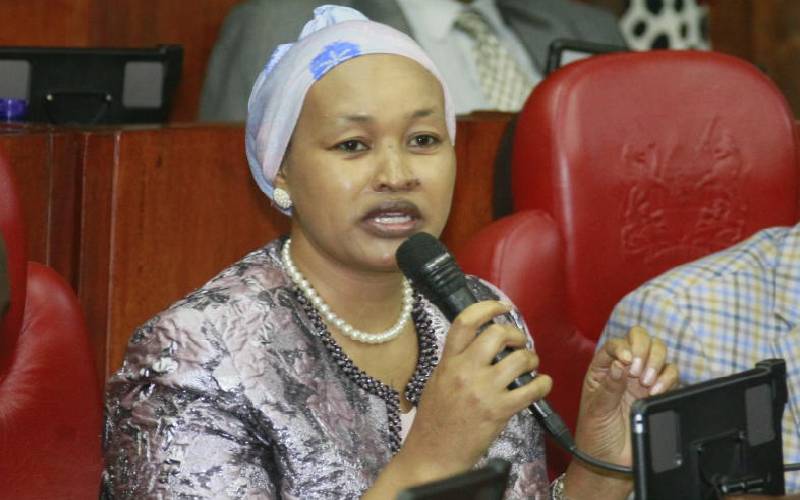 Acting National Lands Commission (NLC) Chief Executive Officer (CEO) Kabale Tache got a reprieve after the appellate court suspended a contempt of court judgement against her.
A three-judge bench last Friday put on hold the decision of the High Court to fine Ms Tache Sh300,000 for failing to implement a court directive for reinstating four senior officers.
Justices Fatuma Sichale, Hannah Okwengu and Wanjiru Karanja suspended the ruling until an appeal Tache has filed is heard and determined.
Temporary order
"This honourable court be pleased to issue a temporary order of stay of execution of ruling by Justice Maureen Onyango pending hearing and determination of this appeal," the three ruled.
Tache was found guilty on October 7, 2019, by Justice Onyango of Employment and Labour Relations Court for failing to reinstate four suspended directors of the commission.
The four directors include Salome Munubi (Valuation), Fibian Lukalo (Research), Francis Mugo (Finance) and Leonard Omullo (Natural Resources). They were suspended by the former commission on allegations of insubordination.
Tache had argued that she does not have powers to reinstate or offer employment contracts to the four since, according to the NLC Human Resource manual, that was the mandate of the commission.
Court ruling
However, since the term of the Mohamed Swazuri-led NLC expired in February, and the court's ruling was in May 2019, she could not act on the directive until the new commission is appointed.
In October 2019, Justice Onyango fined Tache Sh300,000 after finding her in contempt of the court.
Aggrieved by the ruling, the acting CEO moved to the appellate court on October 15.
Ms Munubi and Mugo are among senior officials of NLC who, alongside former chairman Swazuri, are battling graft charges in court.