Why Catholic bishops are buried in crypts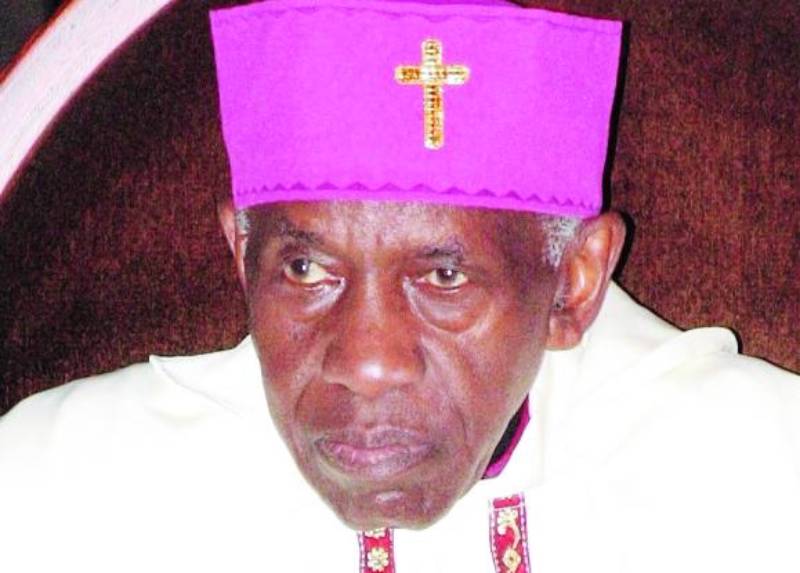 Archbishop Raphael Ndingi Mwana a'Nzeki (pictured) has been laid to rest today in a crypt at the Holy Family Basilica, Nairobi.
Archbishop Ndingi who served as a Catholic Bishop for more than sixty years died at the age of 89 on March 31, 2020, after battling a long illness.
He was buried in the underground chamber at the Basilica where he served as the bishop.
This is according to the Catholic tradition of burying their bishops in crypts below the cathedrals they served.
All over the world, crypts are built to honour the practices of the Catholic church. Only bishops who served in that particular cathedral is worthy of being buried in that crypt and also retired priests.
The Holy Family Basilica crypt has 34 slots, and the first cleric to be buried there was archbishop John Njenga, who served in Mombasa. And now the late Archbishop Ndingi Mwana a'Nzeki.
Why are crypts built?
According to Patricia Ann Kasten in Making Sense of Saints, the first churches were built near or directly over the graves of martyrs.
Over the years there has been a nexus between the remains of holy men and the physical cathedral structure.
In 787 AD, the Second Council of Nicaea, a Catholic sitting, decreed all new churches would be built with relics of saints placed inside altars.
This Nicaean decree continued for more than 1,000 years before it was considered not compulsory, however, it is still desirable amongst believers.
For the Catholic church, this concept of building crypts was drawn from the persecution of Christians and the believers who were buried in these caves when they died. The faithful have preserved this tradition to date.