Cohen widow Sarah Wairimu calls for probe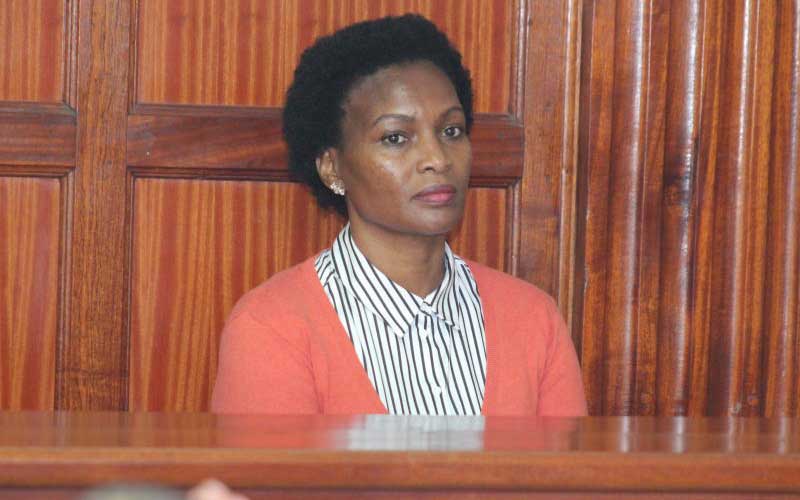 The widow of Tob Cohen wants her murder trial stopped and fresh investigations conducted by independent investigators.
Sarah Wairimu (pictured), who is the key suspect in the murder of the Dutchman, has written to the Director of Public Prosecutions Noordin Haji and Inspector General of Police Hilary Mutyambai saying that she was charged with murder before the probe into Cohen's death was concluded.
Five months since Wairimu was charged, she says, the State has not presented her with any evidence. Her lawyer Philip Murgor claims that the prosecution team and investigators have been playing games with the matter and meddling in the succession case filed before the Family division of the High Court.
"It is no longer a matter of speculation, but is an admitted fact by the Office of the DPP that our client was charged before the investigations into the death of her husband were fully investigated or at all," the protest letter reads in part.
"It is further self-evident that the investigations conducted under DCI George Kinoti have been skewed, selective and designed to depict out client as the only person with the motive and opportunity to have murdered her husband."
Wairimu claims that Kinoti has refused to investigate an alleged forged Will dated April 30, 2019.
She further says that the prosecution has been seeking for extension of time to have forensic investigations concluded whenever the case comes up in court. Murgor argues that, the argument that investigations are not complete has locked out his client from her matrimonial home.
"This is to formally request you to let us have a list of all the tests, examinations undertaken and copies of reports made to enable us consult and take instructions on the need for further independent testing or examination," said Murgor in the letter filed in court yesterday.