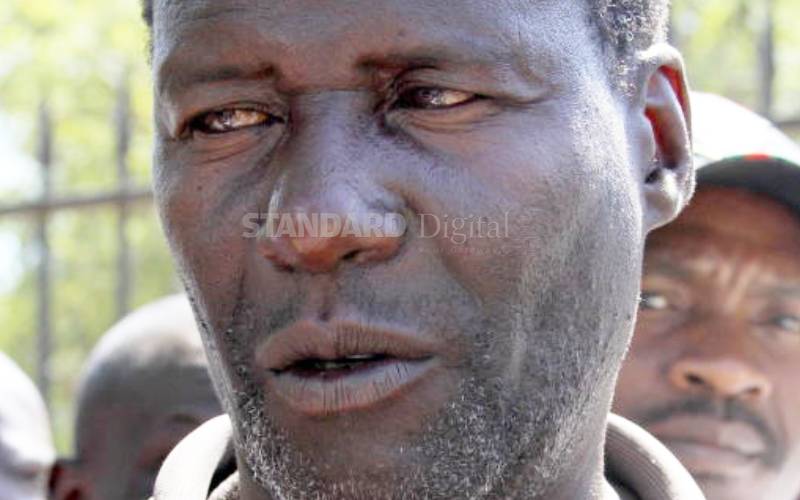 When Mbogo Muhuri, 55, arrived at Parliament Buildings at 6am Sunday morning to view the body of the former President of Kenya, Daniel Moi, little did he know the queues will keep him longer. Muhuri, a father of three, travelled from Ngong in Kibiko Forest to the city to join thousands of Kenyans who had come to pay their last respects to the fallen father of the nation who had ruled for 24 years. Moi died on Tuesday at Nairobi Hospital aged 95.
SEE ALSO: Sorrow as academic giant dies
The government had declared a three-day public viewing of the body of the former president whose remains lie at Parliament Buildings. But Muhuri (pictured) rekindles his last memories 20 years ago, when he said Moi visited Kibiko in Ngong and launched a tree-planting programme. "This is a historic moment for me to view the body of the former President. I remember him as a kind-hearted person. He came to Ngong with his entourage and showed the villagers how to conserve the environment," Muhuri recalled. He said the former president was a man of the people and an environmentalist. "I am here to be part of history. I hope someone takes a photo of me when I get a chance to view Mzee's body so that when I get back home I can show my children."
SEE ALSO: New hospital order to beat corona fears