Dusit complex rises to shake off terror attack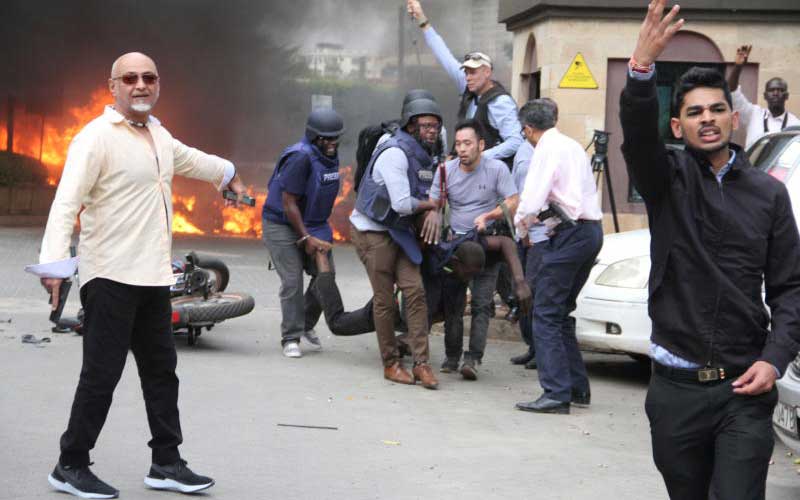 There is no day in the calendar that has been the hallmark of Kenyans' strength and resilience as January 15.
Last year on this day, terrorists stormed the upscale DusitD2 complex on 14 Riverside drive in the heart of Nairobi, killing 21 people. And four years ago today, al Shabaab militants attacked Kenyan forces in El Adde, leaving 150 troops dead.
As the days turn to months and months to years, the events are a fading memory.
I take a stroll past the rebuilt and reopened 14 Riverside complex which houses the luxurious DusitD2 hotel and other offices and the serenity does not betray the horror of last year.
Five attackers on a suicidal mission battled a nation's security apparatus in the glitzy complex. A handful of armed civilians held them off to rescue hundreds.
Almost 30 more people were wounded and scores scarred for life in the tragedy.
A lot has changed since then. The complex has lifted itself back into action with business owners and tenants beautifying the area.
The office buildings reopened on January 28, 2019, with additional security measures reinforced. The Thai owned upscale hotel reopened on August 1, 2019, after six months of renovation.
At the gate, a battalion of equipped security personnel greets you as you enter, complete with sniffer hounds leaving nothing to chance.
Unlike before, the security checkpoints at the gates have been doubled.
A walk around the complex revealed that there is at least one security person at the entrance of every building.
"The place appears to be low key and quiet nowadays, even one of the restaurants is not opened today (Saturday)," one of the guards told us.
The complex exudes a calmness that is a haven from the bustles of the busy city. We could count more security staff than civilians patronising the area.
At the hotel's restaurant, Soko, we were only three customers. It was post-lunch hours at 3:50 pm and probably that could explain the little activity.
Secret Garden Restaurant where on the day of the attack a suicide bomber blew himself was closed on Sunday. A guard told us they opened six days a week.
Most companies had moved back to their offices with new entrants coming in over the year. Tech Company Cellulant, which was the hardest hit after losing six of its employees, has since left the premises and set shop elsewhere.
We had to leave after the security personnel became suspicious of our numerous questions.
Neither the hotel nor the property managers responded to our emails inquiring on the state of the business post the attack.
Today, the rebuilt 14 Riverside Complex stands tall as a beacon of resilience and triumph, a year after the bloody attack.