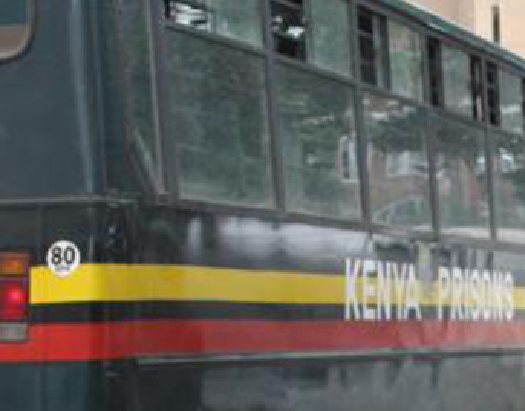 Anxiety has gripped a section of the prison warders after the Kenya Prison Service advertised for the position of graduate cadets.
The announcement that was made last December is likely to heighten tension between graduate prison officers who are languishing in the lower ranks and the cadets who will join the service as inspectors.
There has been long running tension between Magereza House and about 300 graduate prison warders who were left out of promotions in 2017.
Upward mobility and salary increments in the Prison Service are elusive, according to some of the affected warders with master's and bachelor's degrees.
But now, they say, hopes of moving up the rank are becoming slimmer by the day.
Monday is the last day that Magereza House will receive applications from those interested in joining the prisons service as cadets.
In the press announcement, the Prisons Department said successful applicants will be recruited at the inspectorate level, a mid level rank that majority of the graduates in service yearn for.
This is likely to awaken discontent over the new grading system that was given the green light by the Public Service Commission (PSC) last year in a move aimed at harmonising salaries.
Aloise Odhiambo, a member of the legal trust Kenya for Justice and Development Trust, has written to the prisons to provide the current salary structure after changes were made in December.
After the review, which was communicated to staff through a memo last year, the highest ranked prison officer -- the Commissioner-General of Prisons -- is in pay grade (PG) 14 and job group U, while constables -- lowest rank -- will be in grade 1 and group F.
Commissioner General of Prisons Wycliffe Ogallo said there would be promotions targeting officers who have served for long. Through his spokesperson Kennedy Aluda, Ogallo said the Prisons Service has its internal mechanisms based on merit, record of service, discipline and academic consideration to address upward staff mobility.
However, he said, none of their staff had voiced discontent over the promotions on academic merit. Last month, Ogallo told the staff through a memo that they would give priority to staff who had served for 20 years without getting promoted.
Some 56 officers who have served for more than 20 years in the rank of corporal will be given priority for promotion to the rank of senior sergeant. While senior sergeants who have served for more than 20 years will be moved to the rank of inspector, those who have outstanding records will be considered for the rank of chief inspector.
He said senior sergeants and corporals who have served more than 20 years with exceptionally good record will be promoted to the rank of senior sergeant.
And prison constables who have served for more than 20 years and are aged between 51 and 60 will be given first priority in promotions. The new demands are likely to muddle the already uncertain fate of graduate prison officers as they clamour for better remuneration on account of their education.
Presently, the Kenya Prison Service has about 700 graduate officers. About half were promoted in 2017, leaving about 300 in lower cadres.
The prisons' service is seeking psychologists, criminologists, security management officers, sociologists and gender development officers -- courses that are popular among prison officers.
Other specialised roles that the prison is recruiting under include engineers, quantity surveyors, architects, medical doctors, actuarial scientists, statistics officers and lawyers.