Miguna Miguna: I have been barred from boarding flight to Nairobi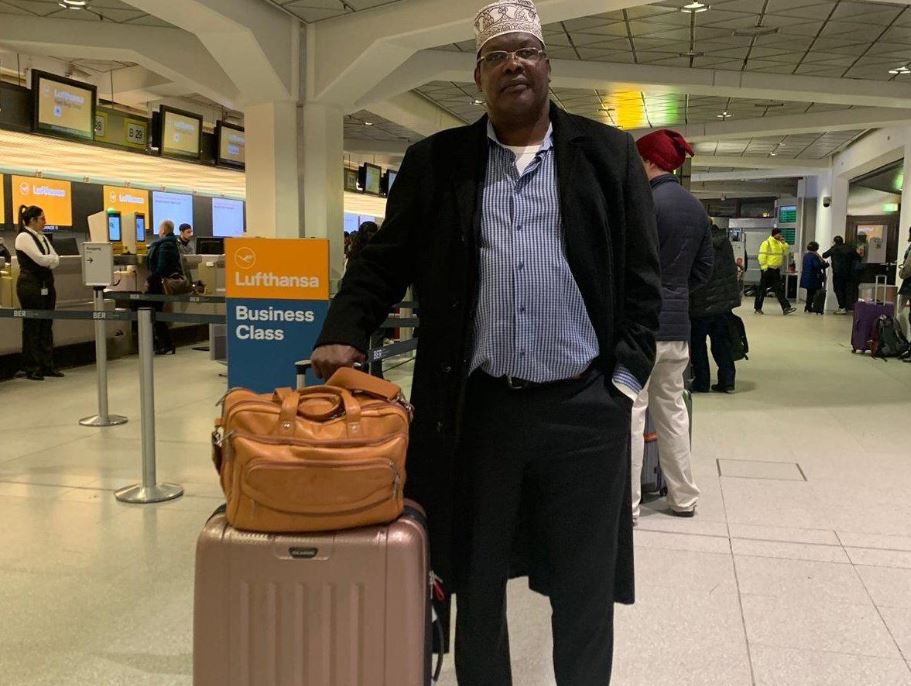 Lawyer Miguna Miguna claims that he has been barred from boarding his plane at Frankfurt Airport, Germany, to Nairobi, Kenya.
The lawyer says officials at the airport told him a red alert had been issued barring him from boarding a flight to Jomo Kenyatta International Airport (JKIA).
Miguna claims that "the Kenya Government has demanded that Lufthansa must refund my fare. They have demanded that Lufthansa should not fly me into any other African country, either."
He added that a flight manager with Lufthansa said that the Kenyan Government must send official communication to Lufthansa at Frankfurt office before he can be allowed to fly to Kenya or any other African country.
In an early morning interview with Hot 96's Jeff Koinange, Miguna is heard saying that the red alert referred to him as a Canadian and not a Kenyan.
However, he remained adamant that he is coming back to Kenya.
"I am here and I am coming back as soon as I'm allowed to board the flight," he told Jeff.
His flight was scheduled to leave Frankfurt at 7.45 am.
At the time of speaking to Jeff Koinange, it was around 8.55 am in Nairobi and said he had about an hour to clear with immigration officials and be allowed to board his flight.
My flight departs from Frankfurt and arrives at the JKIA, Nairobi, on Tuesday, January 7, 2020 at 9:25 p.m., as scheduled, God willing. There is no change. Pursuant to Justice Korir's ORDER of January 6, 2020, I will and must enter Kenya UNCONDITIONALLY as a Kenyan. See you soon! pic.twitter.com/MF3jOdNr7I — Dr. Miguna Miguna (@MigunaMiguna) January 6, 2020
However, Government Spokesman Cyrus Oguna has reiterated that the lawyer is free to return to Kenya.
He said that "any arising issues outside the country will be handled by the Foreign Affairs Ministry."
On Monday, the government said the exiled lawyer was free to return to Kenya.
In a statement from Immigration Services Director General Alexander Muteshi, the State confirmed compliance with court orders issued on December 14, 2018, granting him entry.
"This is to confirm that in compliance with the court orders issued on December 14, 2018, the Directorate will facilitate Miguna's entry into the country," read part of Muteshi's statement.
The statement came after the High Court ordered the department to facilitate Miguna's entry today.
The controversial lawyer was deported in February 2018 from Kenya to Canada.
His deportation followed the role he played in Raila Odinga's mock swearing-in ceremony at Uhuru Park on January 30 the same year.
Government officials claimed Miguna was deported because he had denounced his Kenyan citizenship.
Ministry of Interior spokesman Mwenda Njoka said Miguna renounced his Kenyan citizenship years back, acquired Canadian citizenship and never bothered to reclaim Kenyan citizenship in the legally prescribed manner, neither did he disclose that he had another country's citizenship despite being a lawyer who should have known better.
He unsuccessfully tried to return to Kenya on March 26, 2018.