Man conned Sh400,000 in fake KDF job promise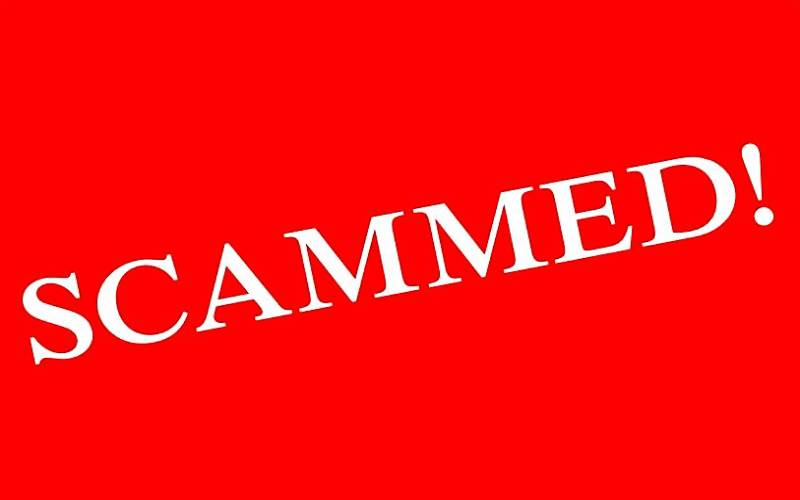 Sleuths from the Directorate of Criminal Investigations (DCI) are holding three suspected fraudsters who ripped off a January mint from unsuspecting man in Nairobi.
Paul Sirere, Jackline Magaya and Alex Kingwa allegedly defrauded the man Sh410,000 after promising him to land a Kenya Defence Forces (KDF) job.
THREE suspects of Obtaining Money by False Pretences were yesterday arrested within Nairobi town after they defrauded a man Ksh. 410,000/- while pretending to be in a position to help him get recruited as a KDF Officer. Having been lured into the trap by one Mr. Paul Parsamei... — DCI KENYA (@DCI_Kenya) January 4, 2020
Sirere is believed to be the architecture of the extortion scheme after he successfully lured the victim into their trap.
A meeting to finalise the deal happened on the second day of the New Year at Accra Hotel, Nairobi where, according to DCI, the victim offered his pile in exchange of a KDF calling letter.
But the greedy lacks more and the trio urged the victim to meet them yesterday to cut another deal that would see his relative land a similar job.
"However, on showing the letter to a friend, he had become suspicious & sought clarification from DCI," said the investigations agency in a tweet.
DCI found the letter to be fake and immediately launched a manhunt for the trio in a joint operation with military police.
The trio were caught at the meeting venue on Friday on what is likely to the end of the road in deceit as they wait to be arraigned on Monday 6.
Three more fake KDF calling letters were found at the venue after search.
They are expected to be charged with obtaining money by false pretences contrary to section 313 of the Penal Code.
If found guilty, they are liable for three years imprisonment according to the Kenyan law.