Delays in appointing auditor general disastrous, says Ouko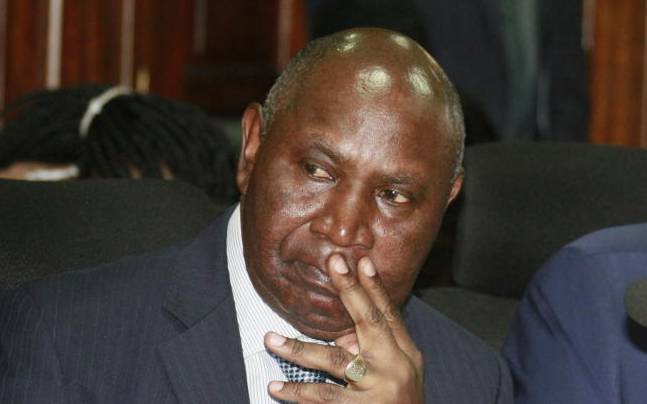 Former Auditor General Edward Ouko has said the delay in appointing his successor could derail the war on corruption.
Mr Ouko (pictured), who retired in August this year, accused the government of failing to put in place measures that would ensure there was no vacuum after he left office.
He said that the current situation is dangerous since no one is in the Auditor General's office to sign the many audit reports being generated by government auditors.
Ouko also accused the government of failing to pay him retirement benefits after he left office.
In an interview with The Standard, Ouko said the delay in appointing a successor has affected the efficiency of the office.
"They knew very well that I was retiring but up to now, a successor is yet to be appointed," said Ouko.
He further noted that regular audits and the use of forensics is crucial in the fight against corruption.
Ouko said some corrupt government officers have been taking advantage of the budget-making process to steal from State coffers.
Inflating bills
"Some public officers are inflating bills paid for various projects. The Auditor-General should be able to know early when such inflation is to occur," said Ouko.
He stressed that such graft normally occurs at the county level.
Ouko emphasised that some financial documents, especially those detailing transactions with donors, need to be signed by a substantive Auditor General
The process of appointing a new Auditor General has stalled.
The government said the position will be re-advertised after a panel that had been tasked with hiring a fresh candidate failed to find one.
Some 17 candidates were interviewed for the job but they all failed to make the cut. According to Ouko, the delay could be disastrous.
"There should be a competent auditor in that office. The government should have started the hiring process a long time ago," said Ouko.
Ouko who feels neglected by the government after several years in office, said unlike other public officers, the Auditor General has no retirement benefits.
"I am now back to my private life but there is no post-service protection," said Ouko.
He added that measures should be put in place to ensure that the person who serves as an Auditor General is safe after retiring.
Electricians electrocuted at work
The workers hired to install the billboard on the second floor of Embu's Jatomy Supermarket died after the board snapped and fell on live wires.