Woman electrocuted to death in Kibra bathroom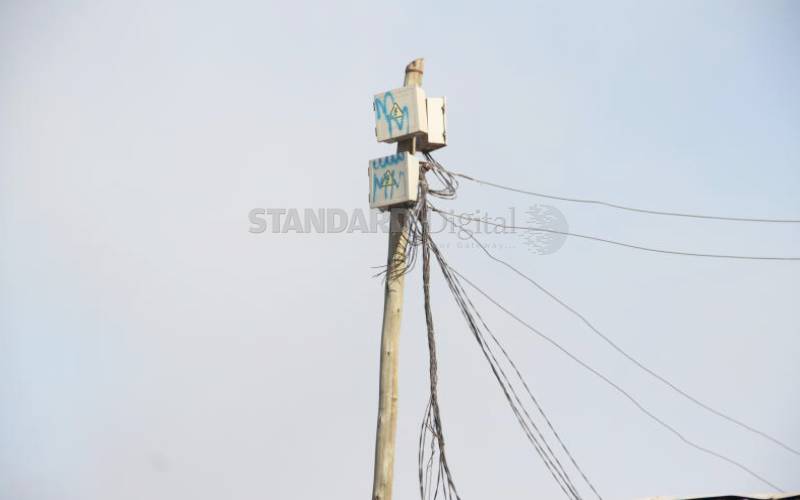 A woman has been electrocuted to death at Amref area in Kibra slums.
Kibra AP boss Andrew Musaisi said Kenya Power officials were notified to disconnect the power for smooth retrieval of the body.
The woman was taking a shower in one of the slum's public bathrooms at Laini Saba in Nairobi when she met her death.
Neighbours were shocked by the death that came on Christmas Day when everyone is in a festive mood.
Illegal power connections in many slums have been blamed for fire incidents.
In Korogocho, uninsulated electricity cables hang dangerously in people's houses. The wires hang dangerously low that children grow up being taught not to touch any wire they see – not even clothes lines.
Most residents say they have had to live with regular fire incidents which they believe are occasioned by electric faults due to irregular connections.
In May, Nairobi County Deputy Director Fire Rescue and Disaster Management Brian Esali said most of these fire incidents are caused by electric faults.
At the time, KPLC Communication Director Kevin Sang refuted claims that most of the fire incidents are due to electric faults.
"We have cartels who connect electricity and sell to consumers but rarely do electric shocks cause fires. When you look at the cables carefully, you realise they cannot cause such faults," Sang said.
He added that Kenya Power is working with the slum community and police to rid the areas of such cartels.
KU win varsity games title
Kenyatta University (KU) won 99 medals to win seventh Kenya Universities Sports Association (KUSA) games...