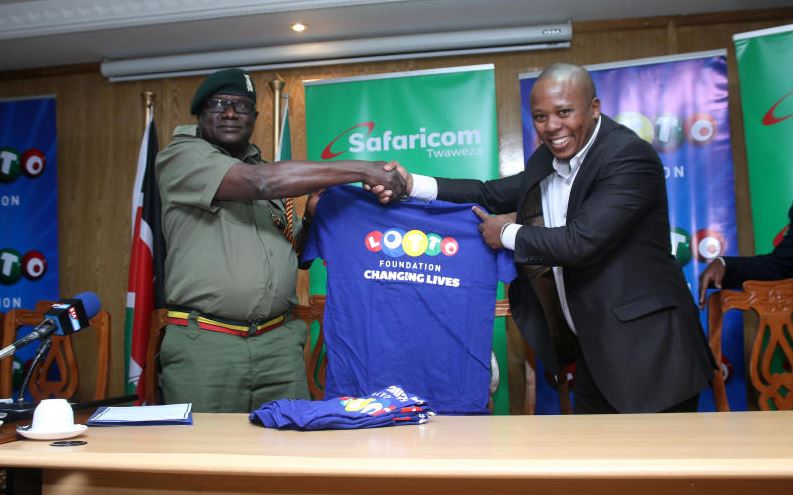 The Public Service Commission (PSC) has approved a new grading system in the Prisons department in a move aimed at harmonising pay.
Two ranks were collapsed in the new structure that saw 14 retained with the rank of Commissioner-General being the senior-most.
In a memo to his juniors, Prisons Commissioner General Wycliffe Ogallo (pictured) said he had been authorised to upgrade and promote officers of the rank of chief inspector under delegated authority and in accordance with the set criteria.
Upgrading and indents for filling vacant posts in the rank of superintendent and that of deputy commissioner-general will be submitted to the commission for action.
In the new ranking, the Commissioner-General of Prisons is in pay grade (PG) 14 and job group U, deputy commissioner-general in grade 13 and group T while senior assistant commissioner-general is in grade 12 and group S.
Assistant commissioner general is in grade 11 and group R, deputy commissioner is in grade 10 and group Q and the assistant commissioner is in grade 9 and in group P. Lying in group N and grade 8 is senior superintendent of prisons while a superintendent is in group M and grade 7.
According to the memo, a chief inspector is in grade 6 and group L, inspector is in grade 5 and group K, senior sergeant is in grade 4 and group J, a sergeant is in grade 3 and group H. A corporal lies in grade 2 and group G while the junior most in the ranking, a constable is in grade 1 and group F.
And following the PSC move, Ogallo announced 56 officers who have served for more than 20 years in the rank of corporal will be given priority for promotion to the rank of senior sergeant.
He said officers of the rank of senior sergeant and corporal who have served more than 20 years with exceptionally good record will be promoted to the rank of senior sergeant.
Further, senior sergeants who have served for more than 20 years will be moved to the rank of inspector and those who have outstanding records will be considered for the rank of chief inspector.
All prison constables who have served for over 20 years and are aged between 51 and 60 will be accorded first priority for promotion.