Bob, Eliud Kipchoge top list of 2019 most searched on Google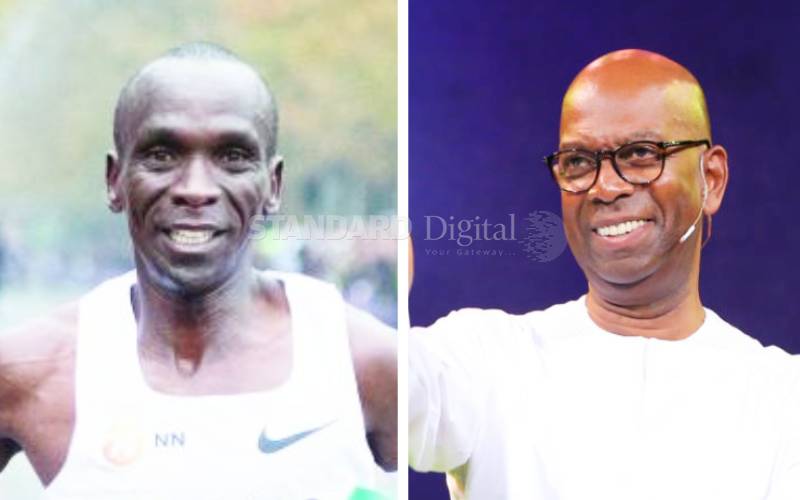 Former Safaricom CEO Bob Collymore and marathoner Eliud Kipchoge have topped the list of 2019 most searched on Google.
Other local personalities are John DeMathew, Joyce Laboso, Ken Okoth, Tob Cohen, Governor Mike Sonko, Jonathan Moi, Ivy Wangeci and Esther Arunga.
Game of Thrones, Money Heist, Avengers Endgame, Bird Box, When They See Us and Sex and the City topped the list on most popular movies and serieses.
Can you drive a manual car?
Well, 'how to drive a manual car' topped the list of Google How-to searches.
Others in the list included how to file returns, apply for a passport, start a business, make money, [to be] successful in life, get a baby boy, check CRB status, check KCPE results 2019 and get pregnant.
The information by Google was released on Monday night at a Nairobi hotel.
Other top trending local personality searches listed Ken Okoth, Joyce Laboso, Tob Cohen, Ivy Wangeci, Imran Okoth and McDonald Mariga.
Okoth and Laboso died from cancer on July 26 and 29 respectively.
Their deaths, and that of Safaricom ex-CEO Collymore shaped conversations on the scourge and what the government is doing to curb the rising numbers.
Top trending news searches featured Form I selection 2020, the Likoni Ferry tragedy, BBI report and Kibra elections.
Also in the list were the Ethiopian air crash, KCPE results 2019, the Dusit Riverside attack and Census 2019.
Top trending personality searches included Zimbabwe former President Robert Mugabe, musicians Oliver Mtukudzi and Nipsey Hustle, David Luiz, Bruno Fernandez, Dwayne 'the Rock' Johnson, Harry Maguire and footballer Nicolas Pépé.
The list on top how-to tech searches majorly revolved around phones.
They included how to track a phone number, take care of a phone, hack a phone and track a lost phone.
Other How-to searches included downloading YouTube videos, creating a website, hacking Wi-Fi, converting PDF to Word, creating a YouTube channel and paying for parking.
Cooking tips and queries made it to the list of top 2019 searches, including how to cook mandazi, bake a simple cake, make pancakes or cook omena and spaghetti.
Health queries in the Google search surrounded calculating BMI, losing belly fat, losing weight, reducing tummy and getting pregnant.
Trending sports searches were the Africa cup of nations 2019, Uefa nations league, ICC world cup 2019, Rugby World Cup, EPL, women's world cup, Kariobangi sharks vs Everton and Zarika vs Phiri.