Tribunal halts works on complex in Westlands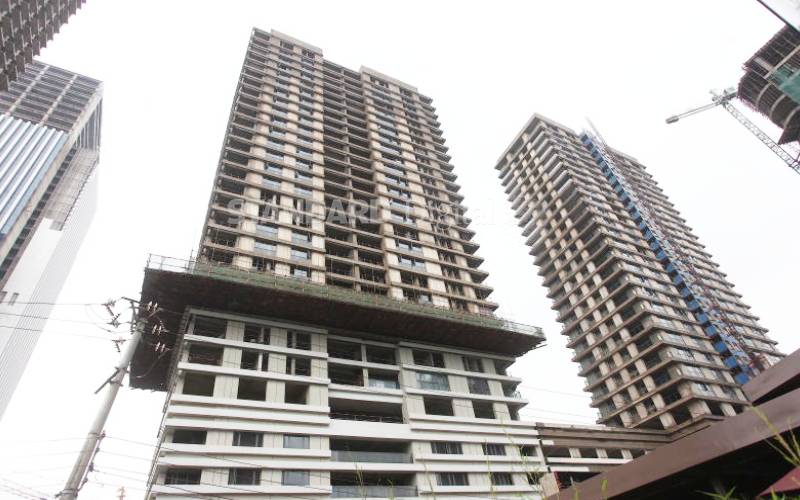 An environment tribunal has ordered a Chinese firm constructing a multipurpose complex in Westlands to halt construction until a complaint filed before it is heard.
The National Environment Tribunal in Nairobi ordered that Avic International Real Estate (EA) Limited halts construction until a dispute is settled between it and Simba Corporation, which owns Kempinski Villa Rosa Hotel.
"The concerns on the stop order are adequately addressed by the provisions of section 129 (4) Environment Management and Co-ordination Act (EMCA), as it provides status quo shall be maintained pending the hearing of the appeal," the Mohamed Balala-led tribunal ruled.
The case emanates from Avic's construction of a 43 level office tower, a 35 level hotel tower, four apartment towers, two commercial podiums and two bridges along Chiromo Lane in Westalnds.
Simba Corp, owned by billionaire Adil Popat, in its case, complains that Avic has taken up a pubic road and has been flouting the terms set in its construction licence.
According to the firm's lawyer Hiram Kago, Avic was only authorised to carry out construction between 8am and 5pm, and nothing should happen during the weekends.
"They have gone against this agreement and the result is, among others, increased noise levels, jams, excessive vibrations and dust levels to the appellant's detriment and that of the residents and inhabitants of the surrounding areas," argued Kago.
Simba Corp wants the licence revoked or in the alternative, the conditions set be amended to address the concerns raised. In the first suit, Simba Corp had moved to the tribunal in 2015 seeking to stop the construction over environment concerns.
However, Avic raised objections to Simba Corp's case, arguing that it was frivolous and without basis because it was filed out of time. Avic further said it had obtained all requisite approvals prior to starting the project in question.
Avic claimed the tribunal had no powers to hear the complaints, hence the case was an abuse of the tribunal process and should be dismissed. The tribunal agreed with Avic and dismissed the case.
Aggrieved, Simba Corp moved to the High Court, which overturned the orders, paving way for the tribunal to hear the case in full. The case will be heard on January 29, next year.