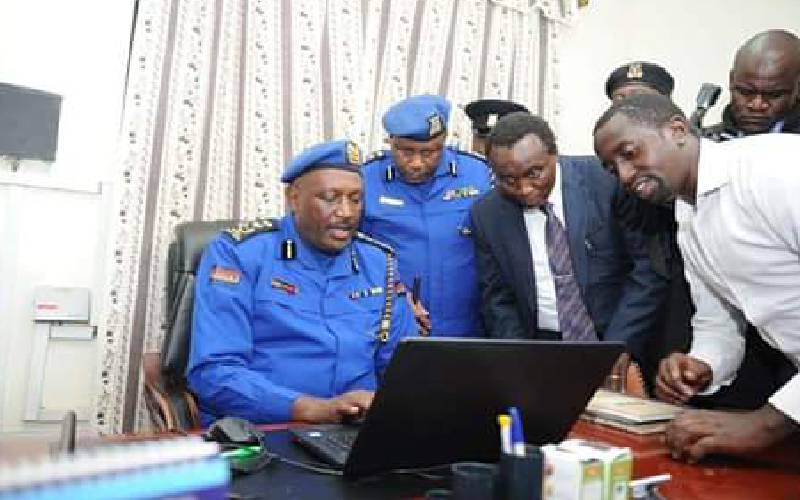 Police Inspector General (IG) Hillary Mutyambai has launched a Digital Occurrence Book (OB) at Kasarani Police Station in Nairobi.
The move is seen as a new chapter in the history of policing in the country by moving away from the old OB which was prone to many challenges.
Mutyambai said the technology among other benefits will ensure that all entries made are permanent records that cannot be edited, thus guaranteeing transparency and accountability in police operations at the station level.
According to the IG, the reports captured will be subject to monitoring by Ward, County and Regional Commanders as well as other top Commanders.
This is in line with the government's policy of digitising services that are critical to service delivery to Kenyans whose ultimate result will be a more effective, efficient and responsive Police Service.
Early this year, Interior Cabinet Secretary Fred Matiang'i unveiled the Digital Human Resource Information System for the police service.
The system incorporated the administrative procedures, the Occurrence Book (OB) and the Crime Management System.
"Police officers must embrace technology to keep pace with the evolution of crime, as we strive to provide the first-class service," said Matiang'i, adding that change has come, and it requires that we have a responsible and responsive Police Service.
CS Matiang'i said the system also supports the selection, recruitment, and management of police officers, deployment, performance appraisals, merit-based promotions, and transparent transfers.
"This system now gives the Inspector General a bird's eye view of the National Police Service, making it easy to identify vacancies and the skills needed to fill in these vacancies.