More State officers seek bribes: EACC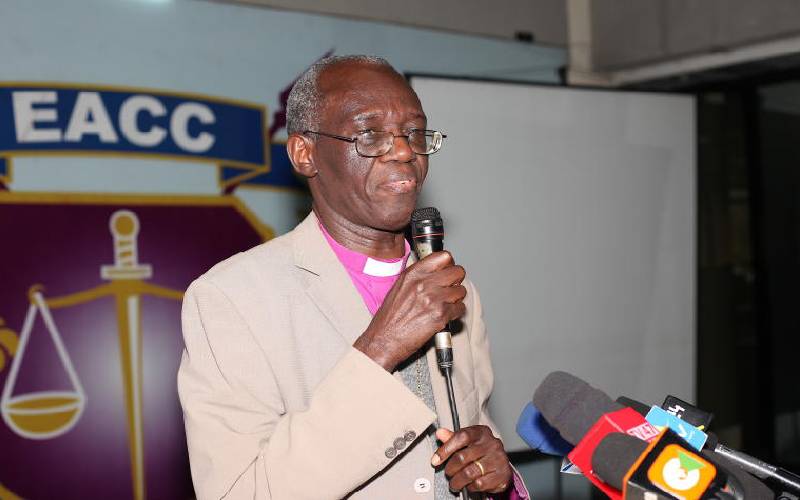 Kenyans working in public offices have developed a bigger appetite for bribes.
A new report shows corruption cases in the public service increased by 11 per cent and put the office of the Registrar of Persons top among institutions where bribery is rampant.
Corruption cases reported at that office have increased by 19.9 per cent between December 2017 and December 2018.
The institution has been dogged with corruption claims that spin around a web of cartels who collude with brokers during the issuance of birth certificates.
In the report released by the Ethics and Anti-Corruption Commission (EACC) yesterday, corruption cases have gone up despite spirited efforts to contain them.
Commenting on the report, EACC Chief Executive Officer Twalib Mbarak noted that Kenyans are mostly forced to part with bribes while seeking birth certificates, during registration or renewal of national identification cards, and while applying for jobs.
Although the average amount of money public officers ask as a bribe has decreased to Sh3,833 as at the end of 2018 from Sh5,058 at the end of 2017, more public officers are now demanding bribes before offering government services.
EACC Chairman Eliud Wabukala said public officers implicated in corruption allegations should be compelled to step aside.
The report is set to dent public confidence in the war against corruption.
It points out that while many poor Kenyans are unable to afford bribes, the number of those seeking government services has ballooned over the years.
At least 75.3 per cent of the country's population is desperately seeking government services.
EACC noted that most people who pay bribes do so to entice State officers to hasten the various processes of service delivery.
The health department comes second among institutions where Kenyans are forced to pay bribes. Corruption cases at the department increased by 19.7 per cent and it tied with the
The police service tied with the health department at 19.7 per cent.
Village administrative units - chiefs and their assistants - are also reported to have an appetite for bribes. EACC reported that corruption cases in those units increased by 17 per cent.
Address corruption
According to the report, as at the end of 2018, the number of Kenyans who encountered corruption also increased to 41.8 per cent from 38.8 per cent.
Mr Mbarak said there was an urgent need for both the national and county governments to put in place measures to address corruption.
"Critical services that a majority of poor Kenyans desperately need are the most affected by corruption," said Mbarak.
The Ministry of Lands has not been spared. Corruption in various lands offices increased by 6.3 per cent in the period under review, while those in Huduma Centres went up by 3.7 per cent.
The report also points out that 32 per cent of Kenyans are willing to engage in corruption if they get an opportunity to do so.