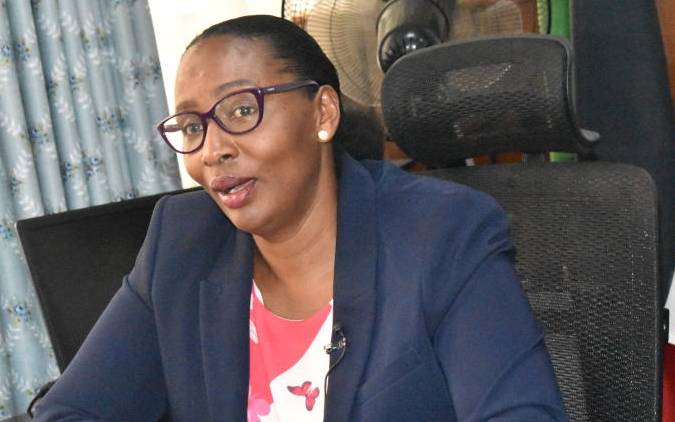 Nairobi County assembly clerk Jacob Ngwele has moved to court and obtained orders blocking his removal, that of majority leader Abdi Guyo and minority leader Elias Otieno from the County Assembly public service board.
This is after County Speaker Beatrice Elachi yesterday suspended the clerk for 30 days with pay over alleged sabotage of county operations.
In the latest twist in supremacy wars pitting speaker Beatrice Elachi and majority leader Abdi Guyo, Ngwele moved to court seeking orders barring Speaker Elachi from removing them as well as five other county assembly staff from their positions until the case is heard and determined.
The injunction issued by the Employment Labour and Relations Court on Wednesday and seen by The Standard, also barred speaker Elachi from effecting the newly-made and gazetted changes to the board that saw the appointment of two new members namely Jubilee's Mark Ndungu and ODM's Maurice Gari.
On Wednesday, Elachi gazetted and presided over the swearing-in of Jubilee's Mark Ndungu and ODM's Maurice Gari as the new assembly board members following the nominations to the positions by their respective parties. They replaced Guyo and Otieno who previously held the positions for a period of two years.
But an injunction has now barred the reconstitution of the board until the case is heard in court next month.
"A conservatory order is hereby granted restraining speaker Elachi, whether acting directly or through third parties from illegally or irregularly reconstituting the membership of the county assembly whether at the behest of the Governor of Nairobi, ODM party, Jubilee party or any other person or authority pending hearing of the application on November 11, 2019," stated the order.
On her part, Speaker Elachi said that she had not received any injunction from the courts but said she would act on it once she received it.
"I have not received the injunction … once I receive the injunction I will comment on the same," said Elachi.
At the same time, the newly constituted city assembly public service board has suspended clerk Jacob Ngwele for a period of thirty days over alleged attempt to sabotage assembly operations.
Speaking in Nairobi yesterday, chairperson of the board Beatrice Elachi announced that she had sent the clerk on compulsory administrative leave, pending investigations into the allegations.
Elachi accused him of asking members of staff not to report to work for his own personal reasons, refusing to attend meetings of the board despite being informed of the scheduled meetings and misrepresenting the board and the county assembly on various occasions.
"Throughout the duration of the compulsory leave, the clerk is restrained from visiting the assembly precincts until such a time when he is scheduled to return to work or otherwise notified. If termination is found to be warranted according to the results of the investigations, he will be notified," stated the speaker.