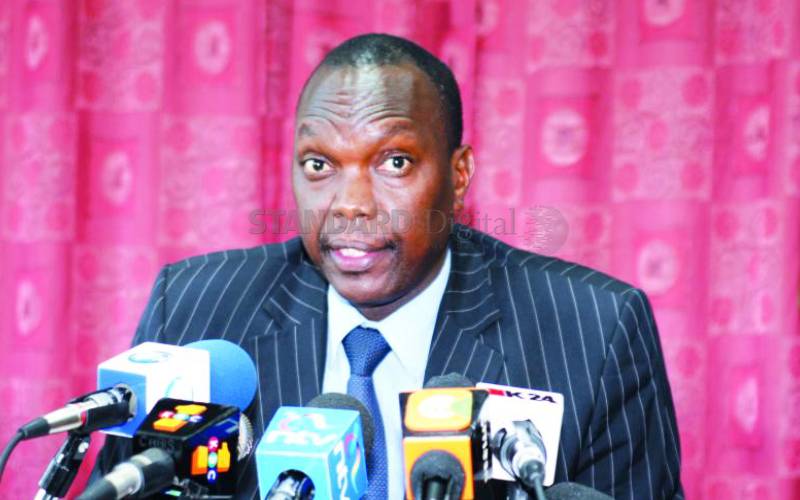 Individuals seeking to raise funds from the public will have to seek clearance from Government and open their accounts to scrutiny if a new Bill becomes law.
The Public Fundraising Appeals Bill, 2019, which has been proposed by Ndaragwa MP Jeremiah Kioni (pictured), seeks to overhaul the Public Collections Act by introducing new reforms.
Part of the recommendations of the Bill is the establishment of the Public Fundraising Appeals Committee, which will draw membership from the national and county governments that will be charged with regulating fundraisers.
The committee shall receive, vet and process applications before granting a license for individuals to conduct fundraisers.
The committee will also be charged with investigating complaints relating to misuse of the funds raised, conduct inspections of records and audits relating to fundraising appeals as well as maintain a register of persons licensed to conduct such exercise.
Grant licence
The committee will also have powers to demand any information from persons conducting or seeking to conduct fundraisers before granting a license as well as determine the compliance of persons licensed to carry out the funds drives.
Citizens seeking to conduct fundraisers in the counties will have to seek clearance from the County Policing Authority, which will receive, vet and process applications before granting a license.
Mr Kioni said the Bill was aimed at sealing legal loopholes in regard to conducting harambees. "The Public Collections Act is not aligned to the Constitution and there are a number of law reform issues that the Act needs to address, including reference to the provincial administration and former administrative structures such as divisions, districts and provinces," says Kioni in a memorandum accompanying the Bill.
The MP notes that the Act does not regulate public collections for charitable and religious purposes or provide proper safeguards against corruption.
"The proposed Bill therefore seeks to repeal the Public Collections Act and in its place have a more robust legal architecture in addressing pertinent issues in public collections," reads the memorandum.
A growing trend by political leaders to dish out millions of shillings during public fundraisers has raised concerns.
Last week, Catholic bishops banned the practice by politicians to donate huge sums in the wake of growing public criticism that some individuals were channeling their ill-gotten wealth through religious organisations.