DNA results indicate late MP is biological father of Anne Thumbi's son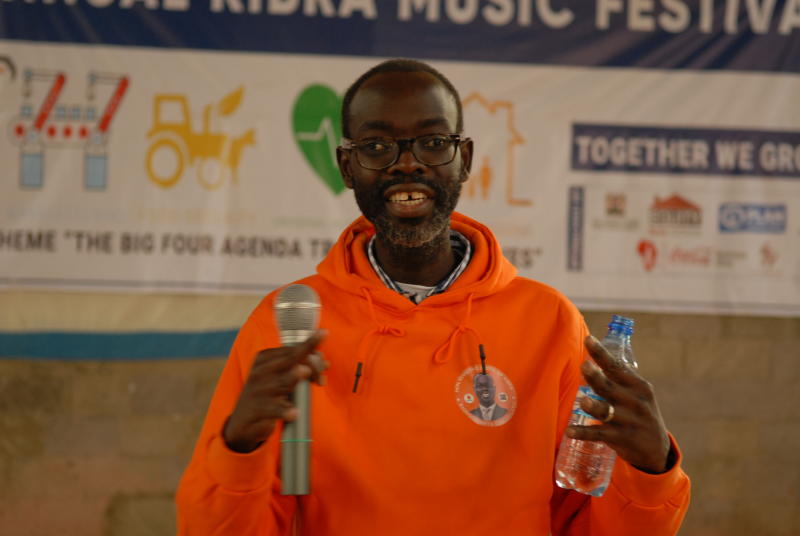 The late Kibra MP Ken Okoth fathered a son with Nairobi Ward Rep Anne Thumbi, DNA tests have confirmed.
Documents filed at Milimani courts yesterday showed the tests were 99.99 per cent match, confirming that Okoth was the biological father of Ms Thumbi's son.
Lawyers Danstan Omari and Elkana Mogaka, while filing the results at the High Court yesterday, said the tests were conducted in three local and international hospitals.
Thumbi, a nominated Ward Rep in Nairobi County, had gone to court to have her five-year-old child recognised as Okoth's biological son.
She had sued the MP's mother Angeline Okoth, his wife Monica Okoth and Lee Funeral Home.
Thumbi had wanted her son recognised as Okoth's son before the MP's funeral.
In her application, Thumbi had attached a photo showing Okoth's mother with her grandson during one of their meetings. Also attached was a photo of Okoth carrying his young son.
She also attached a birth certificate of her son that showed he bore the surname, Okoth.
Thumbi had wanted the court to order that her son be a part of Okoth's funeral ceremony and that she be allowed to take DNA Samples from the MP's body.
Omari told the Press that the said DNA sampling and testing was done under the strict guidelines of the law and a tight chain of custody from-collection, transportation, storage and testing.
On August 1, the court had stopped the interment of Okoth's body after Thumbi demanded recognition of her child as the lawmaker's biological son.
The Magistrates court had temporarily barred Okoth's mother and wife from conducting his burial or cremation.
However, another court set aside the orders after Monica and Thumbi agreed to have the DNA test.