Over 1,000 graft cases could fail, with ruling on searches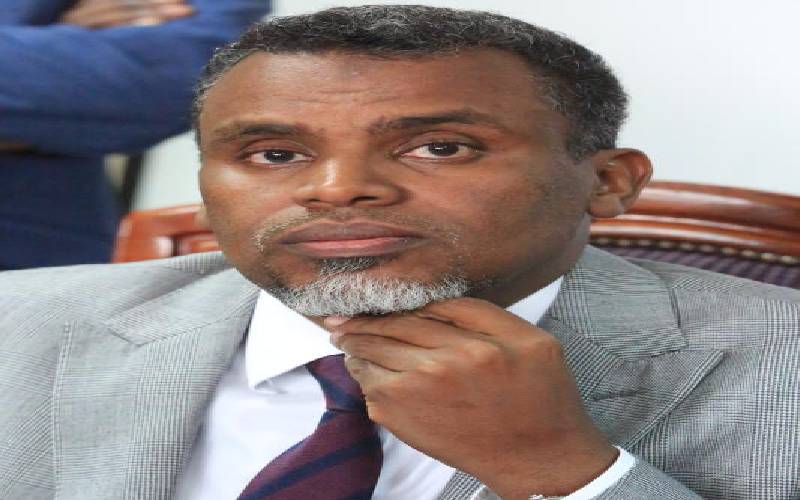 More than 1,000 corruption cases could collapse following a court order outlawing secret search warrants during investigations, prosecutors have told top judges.
Director of Public Prosecutions (DPP) Noordin Haji and Ethics and Anti-Corruption Commission (EACC) boss Twalib Mbarak yesterday challenged the Court of Appeal's verdict at the Supreme Court, arguing it undermined the State's case in 1,036 graft cases.
They argue that the cases, some pending in courts and others awaiting DPP's approval for prosecution, stem from surprise access to bank accounts and searches in suspects' premises.
The DPP and EACC, in their separate appeals filed at the Supreme Court, argue that their efforts to tame runaway graft and crime will be dealt a huge blow if the order, which some suspects have already cited to press termination of charges against them, stands.
Legal conundrum
"The country will be plunged into a legal conundrum that will see thousands of public litigation cases and investigations lost. Several applications have since been filed in different courts, seeking release of documents that were collected pursuant to search warrants obtained by investigators from EACC, and in some cases seeking orders to declare suits as null on the basis of the impugned decision," read the court papers.
According to the court papers, investigations on at least 820 cases done through secret search warrants have not been concluded. An additional 151 cases that went through the same process are before the Anti-Corruption Court.
The State, after obtaining the now illegal searches, has also lodged 14 cases to recover assets from graft suspects. And the DPP is assessing 51 high-profile cases for which evidence was collected using secret searches.
Appeal Court judges Roselyn Nambuye and Sankale ole Kantai, in a case pitting senior lawyer Tom Ojienda against the EACC, decreed that in the event an investigative body wanted to probe a person, it must first issue summons and give the suspect a chance to furnish them with the required information before deciding whether to press charges or not.
According to the judges, it is only when the person defies the summons or fails to provide pertinent information that investigative bodies can seek the courts' intervention. Investigators however argue that the element of surprise is crucial in a criminal investigation.
Following the judgement, at least five cases faulting the investigations process have been filed.
Kiambu Governor Ferdinand Waititu, his Samburu County counterpart Moses Lenolkulal, former Nairobi Governor Evans Kidero and former City Hall Finance Officer Jimmy Kiamba, have filed separate cases seeking termination of criminal cases against them, claiming they were victims of secret warrants.
In their applications to the Chief Justice David Maraga-led Supreme Court, EACC and the DPP argue that it is impossible to conduct a successful investigation against a suspect if investigators have to disclose their moves to the suspect. Both EACC and the DPP argue that investigations are different from administrative action, in which a body is required to give a person a fair chance to reply to allegations.
"Criminal investigation methods feature, with wider scope and greater frequency, the use of coercive powers of the State such as summons, warrants and even arrest," they argue in the appeal.
Prof Ojienda, in his reply, claims that the Supreme Court has no powers to hear the appeal, as the case does not raise issues of public interest.
In the matter before court, the judges heard that on March 25, 2015, Kibera Chief Magistrate issued warrants allowing the EACC to access and scrutinise Ojienda's accounts held at Standard Chartered Bank in Nakuru.
At the heart of the probe was Sh280 million, which was said to have been paid to the lawyer by Mumias Sugar Company for legal services he allegedly had not rendered.
On learning about the probe, Ojienda filed a case before the High Court complaining that the EACC had not notified him before its investigators obtained a warrant. The lawyer accused the anti-corruption body of abusing its powers as well as violating his right to privacy and fair administrative action.
Ojienda argued that he had been lawfully hired by the Mumias sugar company since 2011, and had carried out his work for the firm as required by law.
He argued that payment of his legal fees was protected by law, adding that the privilege enjoyed by an advocate could only be waived with the instructions of a client. "Since EACC had not demonstrated such waiver was accorded, it had no justifiable reason to breach privilege," he said.
The Law Society of Kenya (LSK) agreed with Ojienda, saying he ought to have been informed about the search.
The LSK, through Senior Counsel Nzamba Kitonga, faulted the EACC for its failure to summon Ojienda and request him to furnish it with his bank accounts statements before applying for the search warrants.