State says census is not a political exercise, to run until August 31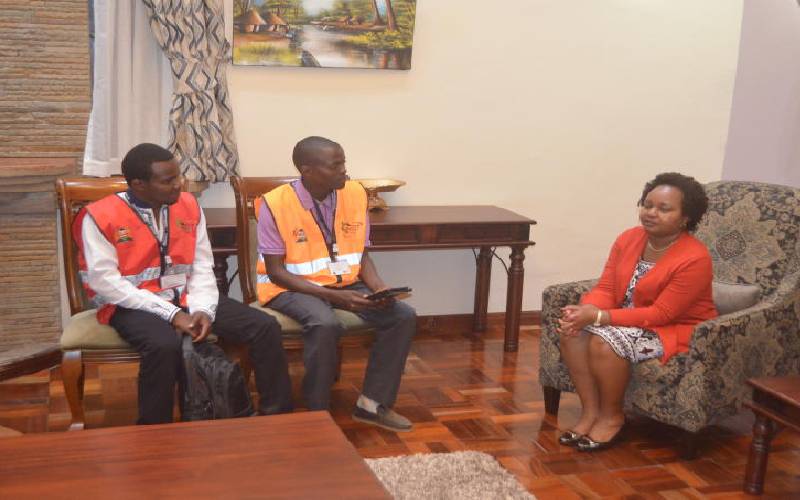 Government spokesman Cyrus Oguna has cautioned politicians against politicising the national census saying it is a statistical exercise aimed at helping the government in planning.
Addressing the media on Sunday morning, Oguna told Kenyans to ignore those telling them to travel to their rural homes for the exercise, adding that all Kenyans will be enlisted for purposes of planning from wherever they are.
"Kenyans must know that this is a statistical exercise and not a political exercise. So let everyone stay wherever he or she is and the census officials will come," he said.
Oguna also asked Kenyans yet to be counted to be patient, adding that the exercise will go on until August 31.
"Some Kenyans have already panicked because they did not see the Kenya National Bureau of Statistics (KNBS) officials on Saturday, but they will come. There is until August 31 so let's be patient," he said.
The government spokesperson also urged Kenyans to volunteer accurate information to the census official, saying the data being collected are confidential and purely for planning purposes.
"The data collected will be kept by KNBS and will not be revealed to anyone, so let us give the officials the right information."
Illegal migrants
The government said the census is also aimed at weeding out illegal migrants, therefore, people could be required to produce their IDs or passports.
Oguna told Kenyans to cooperate with monitors and observers who might also visit their homes. He said the exercise has attracted interest from across the world hence different institutions and organisations have dispatched monitors and observers to follow it.
The exercise officially began yesterday and will run until August 31.
A call centre, which will remain open for 24 hrs for the duration of the census process from 24-31 August, has been set up for reporting issues in the field. The hotline Toll-free number is 0800-221-020.