Kenya to rally the global leaders for UN security seat after AU endorsement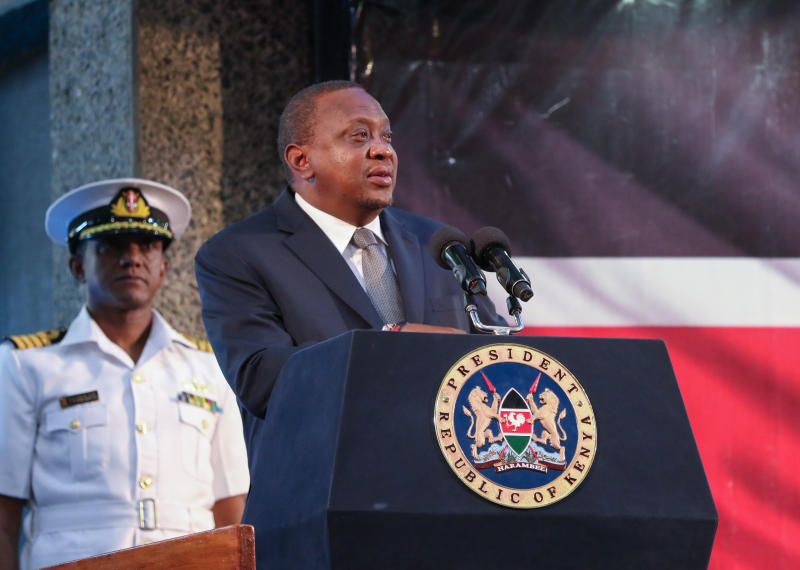 Kenya will now embark on a global vote hunt after securing AU's endorsement to represent the continent at the powerful United National Security Council (UNSC).
Kenya beat Djibouti 37 against 13 at the second vote held in Addis Ababa, Ethiopia, yesterday to represent the region as a non-permanent member in 2021-2022, replacing South Africa whose term expires in December 2020.
In the first vote on August 5, Kenya garnered 33 out of 49 ballots cast by members present, failing short of the requisite two thirds vote of the 55 States.
The AU will present Kenya (Eastern) to the UNSC for elections to be held in New York in June 2020 to serve for a period of two years, subsequently joining Niger (western) and Tunisia (Northern) that were elected in June 2019 to serve in 2020-2021.
As a result of the latest development, President Uhuru Kenyatta will embark on another gruesome vote-hunt mission to rally the support of at least two-thirds of the vote at the United Nations (UN).
This means Kenya must garner at least 129 votes at the UN General Assembly (UNGA), which currently has 193 members with voting rights.
Yesterday, Foreign Affairs CS Monica Juma lauded the AU Permanent Representative Committee for putting their trust in Kenya.
"The endorsement is an affirmation that Kenya has remained true to the decision and aspirations of the AU and confirms that it is safe and dependable pair of hands," the CS said after Kenya's endorsement.
According to the AU's communique released immediately after the secret ballot vote was taken, the participating nations lauded Kenya's foreign policy which is strongly Afrocentric.
"The elections to the UNSC will give the country the opportunity to build consensus across regional and global matters that affect Africa," read communique.
The Foreign Affairs Principal Secretary Ambassador Macharia Kamau told The Standard that Kenya has staked out its place as a continental leader on matters of peace and security in Africa by yesterday's endorsement.