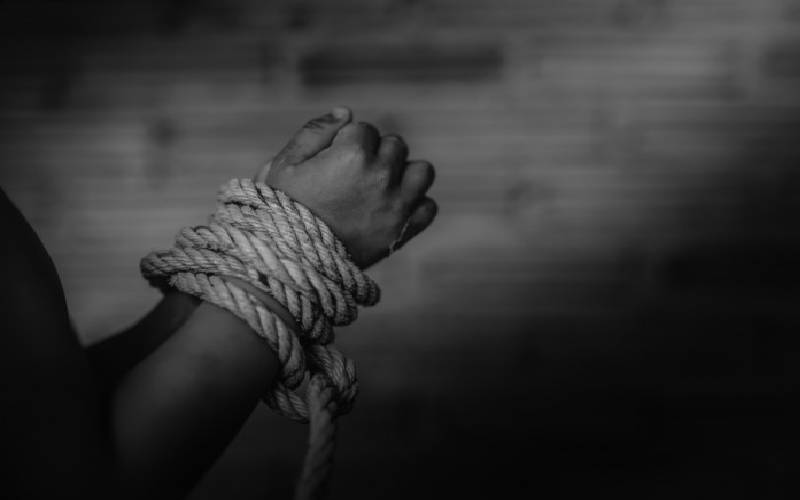 The police in Nairobi are investigating allegations of human trafficking after two women lodged a complaint at Buruburu Police Station. The women, in their twenties, said they had escaped from a man's house after he held them hostage and demanded money. According to police reports, the two had travelled from Mogotio in Baringo County last Thursday and were meant to travel to Lebanon to work as supermarket attendants. But upon arrival in Nairobi, they realised that they were to be employed as domestic workers, a job they declined. They demanded to go back to Mogotio.
SEE ALSO: Jubilee summons Nairobi MCAs to discuss speaker vote
"They were lured to come to Nairobi to travel and work in Lebanon as supermarket attendants. But they later discovered they were to work as domestic workers," lawyer Emily Nyongesa said. Ms Nyongesa had been contacted to act for the two victims. She said the women were held incommunicado, as the man who was to connect them demanded Sh20, 000 before releasing them. "One of the girls luckily escaped and called chief Elijah Cheruiyot of Kipsogon Location in Mogotio. The chief then connected her to Buruburu Police Station where she made a report leading to the rescue of the second victim," the lawyer added. On Monday, detectives arrested a suspect who was interrogated and released on bail. Buruburu OCPD Adamson Bungei said the victims had recorded statements over the allegations. Their parents, who are in Baringo, are expected to be questioned.
SEE ALSO: We must take a stand to end divisive politics
More claims
Bungei added they are investigating more claims against the accused. Upon searching the suspect's house, police arrested his spouse who is a blogger. The woman was yesterday charged at Makadara law courts with creating a disturbance.