Historical ties: Uhuru's sentimental trip to The Caribbean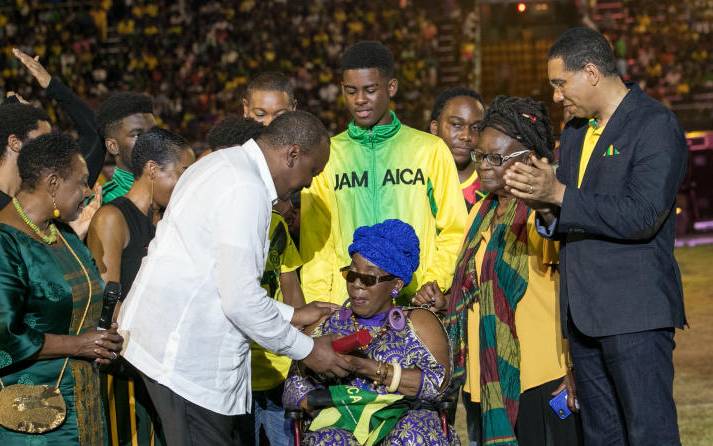 President Uhuru Kenyatta's has been on a State visit to the islands of Jamaica and Barbados in the Caribbean and the internet has been raucous.
Pictures of Uhuru photo-shopped spotting dreadlocks have cropped up on social media and the jokes of Kenya making bold steps to finally legalising marijuana have been endless.
An animated video done by Fatboy Animation depicts the President giving the speech explaining his Jamaican connections: "My wife's brother's mother comes from Jamaica," the animated version of President Uhuru said, before pausing and breaking into a mellow reggae song, Sweet Jamaica by Mr Vegas and Shaggy.
In his three-day visit to the Caribbean nation, President Kenyatta and his wife Margaret attended the final day of the 67th Denbigh Agricultural, Industrial and Food Show in Clarendon and the Grand Gala celebrating the island's 57th anniversary of Independence. Jamaican daily The Gleaner described President Kenyatta's visit of Jamaica as sentimental to the country.
Kinship of race
"There are strong sentimental reasons for Jamaica to host Uhuru Kenyatta at any time, but especially when the island is celebrating its independence, not least of which is the fact that Mr Kenyatta leads a black African country, with which the vast majority of Jamaicans will share the emotional kinship of race, if not direct ancestral links," the newspaper said.
The trip is also likely to have sentimental value to President Uhuru.
In Jamaica, the late Jomo Kenyatta, Uhuru's father, is idolised in song alongside South African anti-apartheid revolutionary Nelson Mandela, civil rights activist Malcolm X and Marcus Garvey.
Songs by artists such as Joseph Hill, who also named his son Kenyatta, sing about Kenyatta working to get his people out of the shackles of colonialism.
Singer Robert 'Bob' Marley also paid homage to the Kenyan culture by naming one of his songs Kymani.
In Jamaica, Uhuru also got to pay homage to Marley's widow Rita, she of the 'Harambee' fame during the launch of celebrations to mark the International Decade of People of African Descent.
Winston Rodney, better known by his stage name Burning Spear, settled on the name after learning that 'Jomo' means a burning spear in Kikuyu. The influences of Kenya's independence movement, and figures on the reggae superstars extended beyond to politically rich lyrics.
Timothy White's in his book Catch a Fire on life and times of Bob Marley notes that Mau Mau was among the inspiration behind Bob's heavy musical lyrics and political thought.
Jamaican Prime Minister Andrew Holness said after their bilateral talks on Monday that Uhurus father, Jomo Kenyatta, was a student of the teachings of the Jamaican pan-Africanist, Marcus Garvey.
"Jamaica, Kenya relations are deeply rooted. It is well documented that our first national hero, The Right Excellent Marcus Mosiah Garvey had significant influence on Jomo Kenyatta, the first Prime Minister of Kenya and later its first President," said PM Holness.