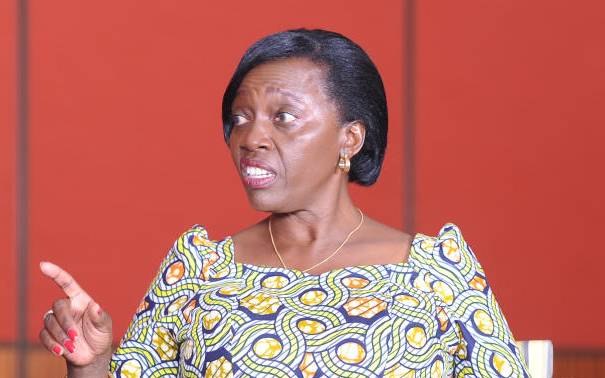 Martha Karua has expressed her dissatisfaction with the Supreme Court's verdict which upheld the victory of Kirinyaga Governor Anne Mumbi Kamotho after the 2017 poll. After the ruling, Karua took to twitter lamenting the outcome hinting that her struggle to wrestle the seat from Governor Anne Mumbi Kamotho is still on course. She tweeted: "I did not get justice at the court but Aluta continua. The journey to success is long and winding." She however stated that she had a solid case and any assertion that she lost the case on lacking merit would be misleading and inaccurate. Karua blamed the court for failing to consider the evidence which was adduced by her legal team.
SEE ALSO: Why LSK contests conferment of Senior Counsel rank to 24 advocates
"Wacheni propaganda! The court never considered the evidence or merits of the case. They simply said they lacked jurisdiction on account of time! Dismissed on a technicality," she stated, while responding to users who commented on the outcome of her case. She proceeded to thank her supporters and lauded her defence team led by lawyer Gitobu Imanyara for representing her in the court. "Many thanks to those who stood with me in my judicial marathon. All is not lost there is much more to do! Many thanks to my lawyers Gitobu Imanyara who remained steadfast all through and CN Kihara who stepped in to conduct most of the hearing and second appeal at the court of Appeal. Their zeal and professionalism remain unmatched," she said. In the ruling today, Justice Isaac Lenaola said the Appellate Court erred because the proceedings before the High Court were null as the 60-day period in which the appeal should be concluded had lapsed. The court then directed that each party should bear costs of the proceedings at the High Court, Appellate Court and the Supreme Court.
SEE ALSO: 24 advocates conferred the rank of Senior Counsel
Karua was challenging Governor Anne Mumbi's victory over claims that the election conducted by Independent Electoral and Boundaries Commission (IEBC) was not free and fair. The Kirinyaga governor on the other hand hailed the verdict and maintained that her victory was free and fair, hence any objection was unnecessary. "It is unfortunate now that some people who have different constitutional mandates have started to undermine my leadership instead of sticking to their roles," she said. In the election which was conducted by the Independent Electoral and Boundaries Commission (IEBC), Karua vied for Kirinyaga gubernatorial seat and lost Anne Waiguru (now Anne Kamotho) who garnered 153,353 votes (53, 87 per cent). She got 116,626 votes (40.97percent) while the previous Governor Joseph Ndathi garnered 4,496.
SEE ALSO: 24 advocates now conferred senior counsel status