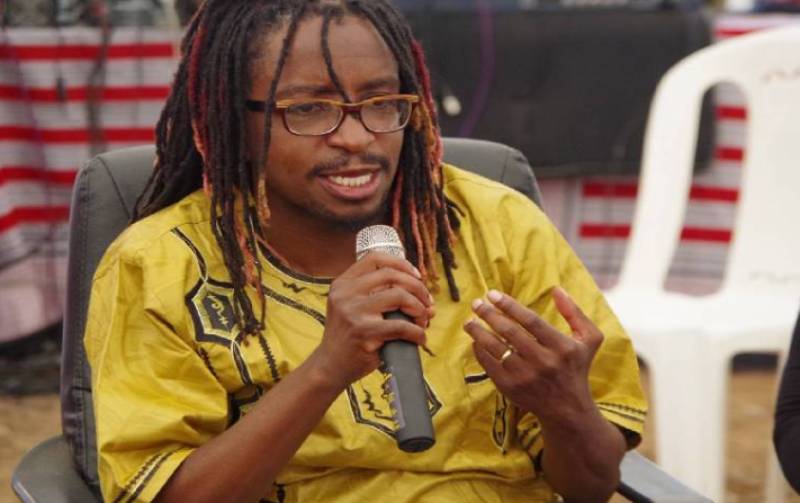 Journalist Tony Mochama (pictured) has said he is contented with the yesterday ruling that exonerated him of any wrongdoing in a case in which he was accused of sexual harassment. The poet said despite taking many years in court to clear his name after being branded a rapist, the verdict is out and very positive. Speaking to the
Standard Digital
on phone the elated scribe said it is not the Sh9 million that has made him happy but the fact that he has been cleared of the 'ugly accusations' levelled against him. "These are people who wanted to use my colour and dreads to destroy my reputation, by branding me a rapist just because I keep dreadlocks. It was a racial case," he said.
SEE ALSO: Former UK MP arrested on suspicion of rape
The court on Monday awarded Mochama Sh9 million damages after it found that he was defamed by two women who accused him of sexual harassment. Magistrate Addah Obura also ordered the two women, Shalja Patel, and Prof Wambui Mwangi to apologise to Mochama through the court within 14 days. "I am also happy they will apologise to me after all the shenanigans, it is fulfilling," said the journalist. Mochama sued the two in 2014 after they accused him of sexual harassment at a lunch meeting at Prof Wambui's home. The meeting had been organised to discuss the business of the Africa Poetry Book Fund with the Fund's founder, Prof Kwame Dawes.
SEE ALSO: North Korean women faced torture, rape, malnourishment in detention, says U.N. report
"I said I would not allow people to finish me with feministic and none-existing claims, I said even if it was taking a lifetime, I was ready to pursue justice at all cost." He narrated how the two women tried to push for an out of court settlement after realising they had no case against him but he stood firm. "I wanted to prove to my family, friends and all Kenyans that I was a good man and not a beast as I had been branded," he said.