Woman wants role in burial of MP's son who died in US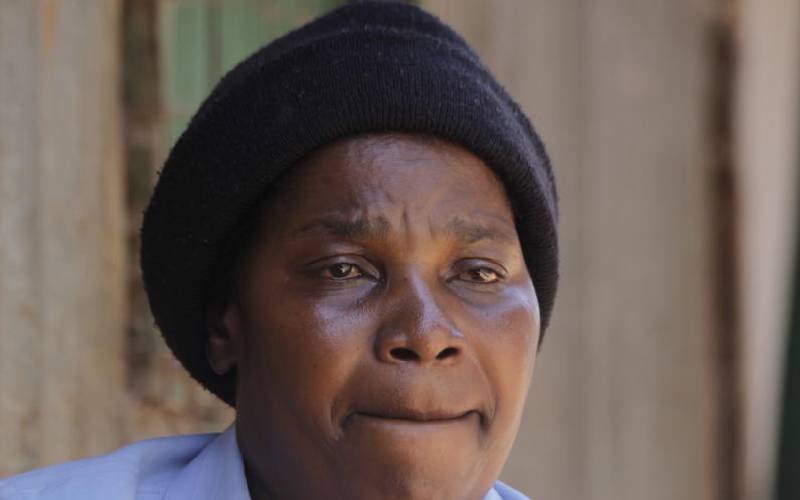 The body of Ikolomani MP Bernard Shinali's son Chris Atema will be flown home from the US tomorrow even as a woman claiming to be his mother asked to be included in burial arrangements.
The 35-year-old US marine drowned in a swimming pool in Arizona, US on July 26 as he tried to rescue a girl, his brother Robert Ayisti told The Standard.
"He had been in Arizona for only one day. It is a sudden death and as a family, we shall give a comprehensive statement on what exactly occurred once we have been briefed by the MP who has travelled to the USA," he told journalists.
Petronila Munyasa, 52, who claims to be the soldier's mother claimed she and Shinali had a close relationship.
She claimed the last time she saw Atema was in January when he visited, adding that he stayed at her house in Kangemi Dam, Nairobi. She said they have been communicating through WhatsApp since.
Ms Munyasa said she heard news of Atema's death on Saturday, July 27, through relatives.
"I sent him (Shinali) a text message and told him to give me information regarding this issue because I am his mother, but since then he has not responded. I am in the dark and unaware of any arrangements," she said.
Prior to this, there had been no communication between Munyasa and Shinali for years.
Munyasa claimed she took care of Atema until he was 15 years old when she was unable to afford his secondary school fees.
"...he went to live with his father who took care of his education to university level," she added.
She said she supported him when he didn't have a job and had to work as a barber in Rongai — a business she claims she opened for him.
Munyasa said she and Shinali met in 1981 and they became friends, but they parted ways shortly after she became pregnant with Atema. She was in Standard Seven.
"I gave birth to my son on August 8, 1982. I had to drop out of school to take care of him," she continued.
"I struggled with my son, paying his rent and meeting all his needs, until 2014 when he told me doors had opened for him to travel abroad."
She described Atema as a disciplined and obedient child who never gave up on his dreams.
Munyasa vowed to attend Atema's burial, which is set to take place in Irembe, Ikolomani, Kakamega County.
Atema's sister Lyne told The Standard that a special service was conducted in Iowa, US where the marine's colleagues paid their last respects before the body is flown to Kenya.
She said the MP, who has been in the US, has made arrangements for the body to be flown to Kenya tomorrow.
Two committees are working on funeral arrangements with one based in Nairobi and another in Ikolomani. Navakholo MP Emanuel Wangwe has been shuttling between Nairobi and Ikolomani coordinating both committees.
The family said they were grateful to leaders who supported them. Atema may be buried this weekend, according to the family.