Reprieve as Uhuru extends E-passport deadline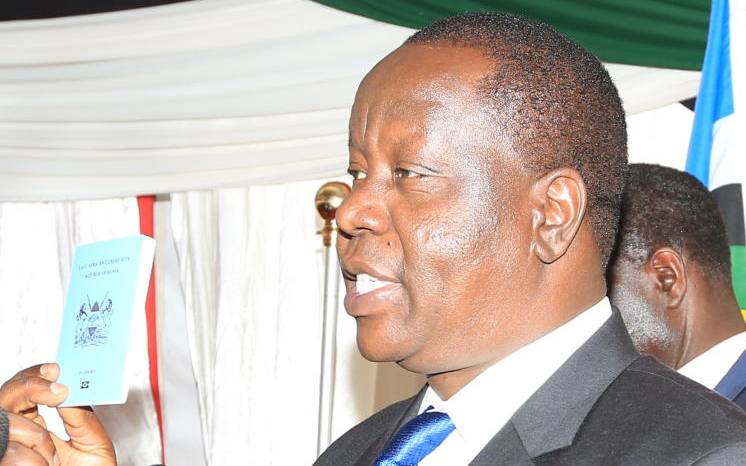 Kenyans planning to travel can now breathe with relief after President Uhuru Kenyatta on Thursday evening ordered for extension of the deadline for issuance of new generation passports to March 1, 2020.
In a press release sent to newsrooms, signed by Government Spokesman Col. Rtd Cyrus Oguna, Interior Cabinet Secretary Fred Matiang'i and his Foreign Affairs counterpart Monica Juma have been directed to work with foreign government agencies to issue visas to Kenyans on current passports.
The press release partly read: "The directive has in effect, extended the deadline for travel on new e-passport to 1st March 2020, for all Kenyans. Kenyans can, therefore, travel on their current (old blue) passports until 1st March 2020."
It has, however, encouraged those applying for new generation passports to do so and beat the deadline without slacking.
Earlier, the Government had set September 1, 2019, as the deadline for issuing the new generation passports.
On June 14, 2019, the then Principal Secretary for Immigration and Citizen Services Gordon Khihalangwa warned that the Government would not issue new passports to any individual with no plans to travel outside the country.
"If u ask a good number of people applying for the new passport, (a good number) of them have no desire of travelling to any place. For that matter this congestion is undesirable," said Kihalangwa.
"We do not expect people who come and apply for passports for fun, because we will not issue them," he added.
Mr Khihalangwa said that the priority would only be given to students travelling outside, those going abroad for medical assistance or religious services like Hajj.
He told them to come with supportive documents for processing.
"Beginning from tomorrow (Tuesday) those in the specified categories should ensure they come with supporting documents for them to be served," said Kihalangwa.