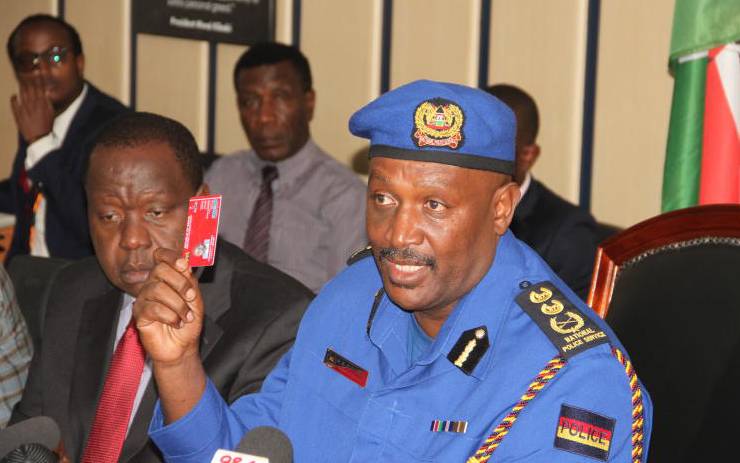 Police at the weekend arrested 20 suspected illegal immigrants in Moyale, Isiolo and Marsabit in operations. This is the latest such incident to happen in police operations. Nine of the suspects were Ethiopian origin were arrested on Saturday night in Moyale while seven others from Congo were nabbed in Isiolo after a Moyale-bound bus they were travelling in from Nairobi was intercepted. Of the seven Congolese, five were under-age and upon interrogations, it was established that they were from a Uganda refugee camp, police said. In the same area, four Eritrean nationals aged between 20 and 25 were arrested in Marsabit North at Turbi Trading Centre.
SEE ALSO: DCI officers arrested over robbery, extortion claims
The suspects told police they were looking for greener pastures in the region and beyond. Police said the suspects would be arraigned and be returned to their countries. And police are holding three suspects including two Nigerian nationals and a Kenyan over suspected involvement in mobile money fraud. The three were arrested in Juja, Kiambu County following a tip-off from members of the public who raised suspicion about them. A raid on the suspects' house in Witeithie area led to the recovery of over 70 assorted SIM Cards from various service providers, 10 mobile phones, subscriber SIM registration forms, several Kenyan Identification Cards and some Kenyan currency.
SEE ALSO: Priest under probe as Kisii police arrest three over attempted murder
Police and immigration officials have decried increased cases in which aliens are nabbed in the country while in transit to either Tanzania or South Africa. Police and immigration officials face difficulties in dealing with the aliens because they cannot speak in Swahili and English. Most of the victims are from Ethiopia, Eritrea and Uganda. Cases of human smuggling have been on the rise in the region with hundreds of young men and women from the countries finding their way into South Africa through Kenya in search of employment. The victims usually pay for the services. Police are yet to crack those behind the syndicate that seems to be gaining roots.
SEE ALSO: 'The road that made us Kenyans'