Woman in MP Wanjala, Chinedu saga arrested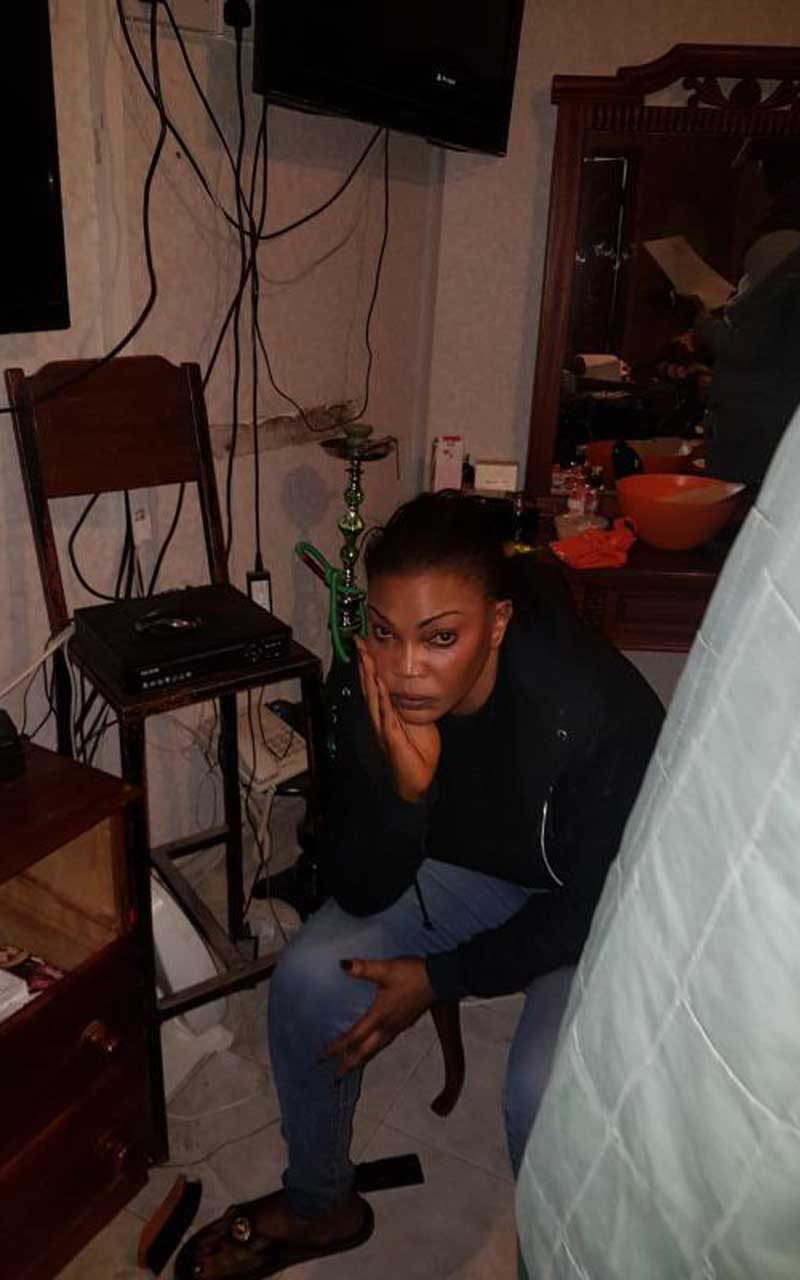 After close to four years when she was last arrested, controversial businesswoman Joyce Akinyi is in police custody together with two other suspects over allegations of drug trafficking.
Akinyi was arrested at her Deep West club on Langata Road, Nairobi, yesterday morning.
Police seized four kilograms of white powder suspected to be cocaine.
She was locked up at the Muthaiga Police Station together with a woman and a Congolese man.
The operation at Deep West was conducted by officers from the DCI Special Crimes Prevention Unit and anti-narcotics department.
Yesterday, DCI head of Anti-narcotics Hamisi Masaa declined to comment on laboratory tests of the powder.
Detained in India
Other sources said police decided to lay ambush at the Deep West club after several suspects were arrested with sachets of cocaine in different parts of the city.
Some suspects allegedly linked Akinyi to the narcotic distribution network.
"All the suspects arrested with the small sachets said they had bought from that club but we had no evidence to arrest Akinyi," said a detective familiar with the probe.
The investigators who were posing as customers said the consignment was hidden in one of the rooms at the hotel and wrapped in polythene bags.
The last time Akinyi was arrested was in 2015 with a suspicious powder. The woman and three other suspects were later released by the police.
In 2013, Akinyi and Budalangi MP Raphael Wanjala were arrested by police at Isinya along Nairobi-Namanga highway over claims of drug trafficking.
They were later released after they insisted they were carrying maize flour that they had imported from Tanzania.
Wanjala and Akinyi, who are said to be a couple, were detained in India in 2008 after authorities found them with undeclared Sh7.59 million.
New Delhi's revenue intelligence department and the narcotics bureau were investigating if the money was to be spent on drugs.
The two were released following intervention by Kenyan authorities.
Akinyi and her estranged Nigerian husband Anthony Chinedu have been linked to cases of drug trafficking.
The two have had fights over property. At the centre of the fight was the millions of shillings Deep West club. Chinedu was deported.