Governor Waititu in fresh bid to stop arrest by EACC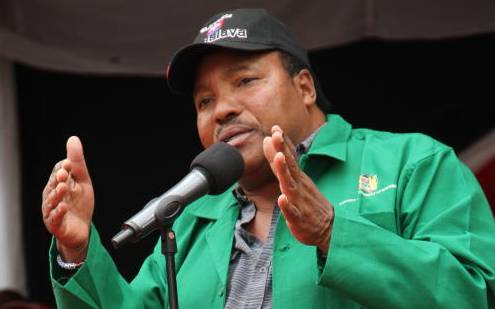 Kiambu Governor Ferdinand Waititu has launched a fresh bid to stop his arrest and prosecution over corruption allegations.
Waititu wants the Ethics and Anti-Corruption Commission stopped from searching his homes and to return all documents they seized from him during the raids at his Runda and Thome Estate homes last month.
Through lawyer Oliver Kipchumba, he accused EACC of harassing him, through an illegally obtained search warrant, and linking him to mega-corruption at Kiambu County without hearing his side of the story.
"EACC has blatantly abused the court process to intimidate and trample on the governor's rights. They abused his rights to privacy by raiding his home and then refusing to disclose the documents they seized in the process," said Kipchumba.
Private affairs
He argued the commission irregularly coerced Waititu to disclose information relating to his family and private affairs thereby compromising his dignity and the right to fair trial.
Waititu, in his affidavit, said EACC has never informed him of the reasons of raiding his homes or charges they intend to bring against him and only relied on a blanket search warrant to seize his crucial documents.
He said there was no reasonable case made by EACC to enable the court issue the search warrant, adding evidence collected so far do not prove he committed any offence.
According to the governor, the commission carted away his title deeds, log books, cheque books, bank deposit slips and his companies' registration certificates and have refused to return them.
Official vehicle
"The search and seizure of my documents was done beyond what the law allows. The intention was to humiliate me and my family. They even held my official vehicle for two weeks without any court order to embarrass me," said Waititu.
He accused the EACC of going on fishing expedition after failing to get any evidence to link him with the alleged corruption, including ransacking his personal belongings which had nothing to do with financial transactions involving his county government.
He defended his wealth saying he acquired most of his properties before he became governor.
He swore that his tribulations are down to political witch-hunt since there are no prove of economic crimes and embezzlement.
"What they seized from my homes and offices are demonstration they lack substance to charge me," he swore.